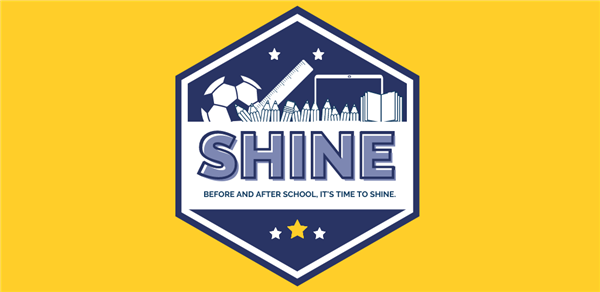 Before- or After-School Care for K-12 SPS Students
SHINE Scholarships
Scholarships are available for those who qualify, thanks to the SPS SHINE Fund. In 2023-2024, the SHINE Fund will continue to provide scholarships to cover before- or after-school care costs for students eligible for free or reduced-price meals as funding and space allow.

In July, you may apply for a SHINE scholarship based on your child's F/R meal status from last school year. When you register for SHINE, provide your 2023-2024 F/R documentation to your SHINE provider.

Once the 2023-2024 F/R application is available online (late July/early August), you may submit your new application, which is typically processed within 48 hours of submission. Paper applications submitted to the school office are typically processed within 10 business days. SPS will send an email to parents when the online application for 2023-2024 opens.

In most cases, SHINE scholarships will be available for afternoon care for students who attend Tier 1 and Tier 2 schools. For students who attend Tier 3 schools, SHINE scholarships are available for morning care.

If you have questions about before- or after-school care, please contact 417-523-0233.
Goals for SHINE
Consistent, effective academic supports for all SPS before/after care providers.
Remove barriers to access to before/after school care for the most under-resourced and under-performing SPS students.
Support SPS families with quality before/after school care.
Partner with current wraparound partners to develop and implement a consistent care plan.
Why Before/After School?
Support student achievement by providing students with additional time for learning and extra help needed.
Ensure child safety by partnering to offer families a safe place for children to learn both during and beyond the school day, allowing parents to return to work or take time to seek employment.
Address student mental health by connecting young people with caring mentors who are trained to help them succeed at school and at home.
Fight childhood hunger by providing meals and snacks for students.
Last Modified on October 4, 2023