Upcoming Events
February 25, 2019

February 26, 2019

February 27, 2019

February 28, 2019
View Calendar
Contact Information
Phelps Center for Gifted Education

934 S. Kimbrough Ave.

Springfield, MO 65806

Phone: (417) 523-3300

Fax: (417) 523-3395

Last Update 2-14-19
Referral
A student may be referred for evaluation by parents and/or teachers. A second evaluation may be granted after a one year interval.

The referral form can be accessed from the navigation menu on the right side of this page.

Forward completed referral form to:

Phelps Center
934 S. Kimbrough Ave.
Springfield MO 65806
Phelps Center for Gifted Education
Gifted education programs and information on gifted children are the focus of the Phelps Center for Gifted Education.

For more than 40 years, the Phelps Center for Gifted Education has provided gifted students a challenging and appropriate educational experience to help ensure their success. Located in the center of Springfield, the Center serves gifted children from all Springfield Public School attendance areas.

Gifted students often have academic needs that benefit from an accelerated pace of instruction, more complexity in content, and opportunities to explore areas of interest or strength. The curriculum experiences are designed to address these needs and to encourage students to stretch themselves beyond their comfort levels. Additionally, the opportunity to interact with intellectual peers in a school setting is an important part of the experience.

Gifted students are as diverse and unique as any group. Some gifted students adapt very well to school, make friends easily, and are comfortable with themselves. Others may find challenges at every turn. The decision to participate in a gifted program should be based, in large part, on the needs of each individual student. It is not a reward for achievement or good grades, rather an intervention to support student success using a variety of program options.
Upcoming Events and Participation Guidelines
Events

Gifted Education Week - February 25th to February 28th

Guidelines

Students participating in WINGS are involved in a shared home school/Phelps Center curriculum. Because participation results in students being in another location one day each week, this presents unique situations to the District's professional staff, participating students, and the involved families.

The WINGS student should not be held accountable for standard classroom assignments, such as review, practice exercises, daily work and other related activities missed on the day of participation in the gifted program. Students are accountable for the concepts, process skills and intellectual content as measured on end-of-unit tests, projects or other assessments included in the curriculum presented by the home school teacher.

The home school shall avoid scheduling major tests, assignment due dates for major projects, field trips, honor programs, etc. on the day students attend the gifted program.

Students attending WINGS should be considered fully enrolled and not be penalized for grades dependent on class participation, attendance, and daily assignments that occur on their day of attendance.

Home school teachers are encouraged to communicate their strategy for addressing these practices and procedures with participating students (and parents) at the beginning of the school year.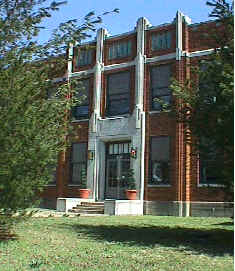 Phelps Center for Gifted Education