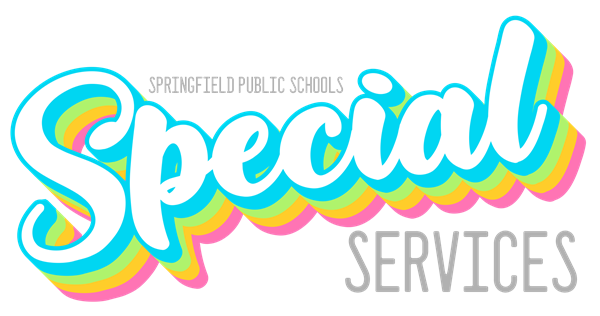 Springfield Public Schools is committed to serving ALL students. Students attending SPS, who are identified with disabilities under the Individuals with Disabilities Education and Improvement Act (IDEA), Americans with Disabilities Act of 1990, and Section 504 of the Rehabilitation Act of 1973 receive a free, appropriate public education. The Special Services Department serves approximately 4,700 students with disabilities: 2,900 elementary and secondary students ages 5-21; 400 early childhood students ages 3-5; and 1,390 students under Section 504.
SPS Mission & Vision
Prepare all students for tomorrow by providing engaging, relevant and personalized educational experiences today.

Serve as a catalyst for lifelong learning, equipping students for their futures.
Special Services Vision
Empowering students to use their abilities to be confident learners and self-advocates.

We include. We serve. All achieve.
Special Services Collective Commitments
We provide services and supports for students in their least-restrictive environment.

We utilize evidence-based practices to provide instruction and monitor progress to ensure student growth.

We provide access and equal opportunity for students to participate in educational programs and activities.

We collaborate with families, colleagues, and community partners to support students' life-long success.

We build collective efficacy in all staff to positively impact student achievement.
Special Education Services