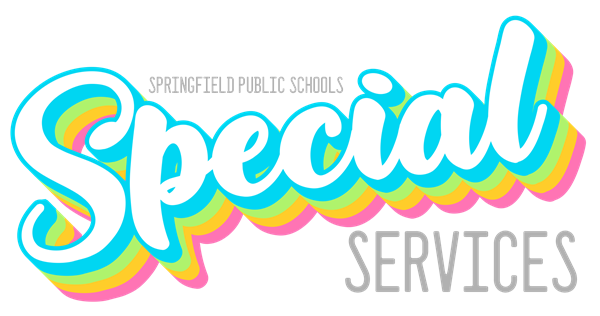 Springfield Public Schools is committed to serving ALL students. Students attending SPS, who are identified with disabilities under the Individuals with Disabilities Education and Improvement Act (IDEA), Americans with Disabilities Act of 1990, and Section 504 of the Rehabilitation Act of 1973 receive a free, appropriate public education. The Special Services Department serves approximately 4,700 students with disabilities: 2,900 elementary and secondary students ages 5-21; 400 early childhood students ages 3-5; and 1,390 students under Section 504.
SPS Mission
Prepare all students for tomorrow by providing engaging, relevant and personalized educational experiences today.
SPS Vision
Serve as a catalyst for lifelong learning, equipping students for their futures.
Special Services Collective Commitments
We will utilize a data-based approach to special services, which is innovative and inclusive.

We will adhere to researched-based best practices in the development and delivery of curriculum and service models, which foster post K-12 success.

We will practice a highly-collaborative approach designed to build partnerships with our colleagues and stakeholders, utilizing professional and courteous communications.

We will commit to building the capacity of SPS leaders, educators, and support staff through professional learning, talent management, and modeling a growth mindset.
Special Education Services