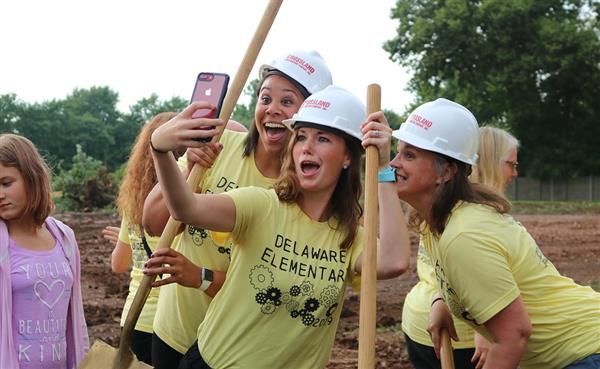 Where to Engage with SPS Online
Springfield Public Schools uses several social media tools in order to share news, information, announcements and more with parents, staff, the community and anyone interested in Missouri's largest provider of public education.

The social media sites used by SPS all have free smartphone and tablet apps available, making it easy to connect from anywhere and at any time.

The following is a list of current SPS social media sites, a link to each, and a brief description of how each is used:
| | |
| --- | --- |
| | Facebook: SPS uses Facebook for a little bit of everything – announcements about student and staff honors, links to stories about our schools, reminders about upcoming events, and more. "Liking" the SPS Facebook page is a good way to receive regular updates from the school district. |
| | |
| | Instagram: From professional photographs to phone snapshots, SPS shares a variety of images of the day-to-day activities at our schools. Follow us on Instagram and tag your school photos with #EveryLearnerEveryDay to join us. |
| | |
| | Twitter: Much like Facebook, the school district uses Twitter to share links to a range of stories. In addition, Twitter is used for announcements and reminders about events and schedules. Adding the school district to your Twitter contacts is another good way to receive regular updates. |
| | |
| | YouTube: SPS shares staff profiles, districtwide initiatives and school district updates on YouTube. |
Comment Policy
Please note that Springfield Public Schools reserves the right to remove comments and/or block users on any of its social media sites who post comments which, in the school district's sole discretion, bully, intimidate, or harass any individual; contain obscenity, nudity or gratuitous violence; are commercial or political solicitations; are factually erroneous, libelous, or wildly off-topic; are from anonymous blog trolls; or that otherwise violate State law, school district policy, or the guidelines of the social media sites.
Social Media Goals at SPS
Transform community members from passive participants to active ambassadors for Springfield
Public Schools with engaging content.

Provide accurate, timely information to parents, staff and community members.

Increase awareness of the way SPS makes learning engaging, relevant and personal for every learner, every day.

Enhance and support Springfield Public Schools' image and branding efforts.