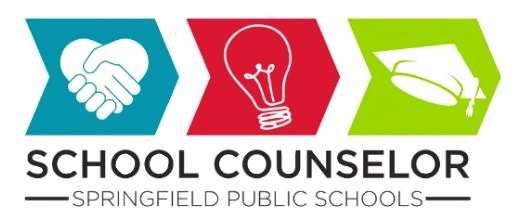 Mission & Vision
Mission: Prepare all students for tomorrow by providing engaging, relevant, and personalized educational experiences today.

Vision: Serve as a catalyst for lifelong learning, equipping students for their futures.
Purpose
To provide support to all students through the implementation of the three pillars of Counseling Services:

Academic
College & Career
Social & Emotional
About Us
The School Counseling Program is an integral part of the total education program for Springfield Public Schools. The program follows the Missouri Comprehensive School Counseling Program Model guidelines set forth by the Missouri Department of Elementary and Secondary Education. The school counseling program is developmental by design and includes sequential activities organized and implemented by certified school counselors with the support of teachers, administrators, students, and parents. The district's school counseling program includes curriculum, individual planning, responsive services, and system support.

Learn more about the role of a school counselor by watching this short video.