What is WOLF?
WOLF is an innovative learning opportunity for 46 fifth-grade students with a special interest in nature and the outdoors. WOLF offers an inquiry-based learning experience which allows students to explore a comprehensive curriculum through the context of environmental sciences and conservation. WOLF is a partnership with the Wonders of Wildlife Museum and Bass Pro Shops. WOLF classrooms are located in the John A. & Genny Morris Conservation Education Center at 600 W. Sunshine. Students spend a substantial amount of time out of the classroom exploring the great outdoors through field experiences. The WOLF school day is from 8:00 to 2:45.

In partnership with
Who is Eligible?
Any Springfield Public Schools (SPS) fourth-grade student, or any non-SPS fourth-grade students who lives within the SPS attendance area.
Eligible students must have satisfactory attendance and behavior.
Selected students will be identified through a lottery system.
Families of selected students are responsible for transporting their child to and from school each day.
Applications are accepted November-December each year.
Staff

Lauren Baer
Teacher
WOLF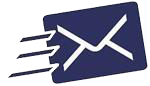 Email Lauren Baer
Lauren has taught for 10 years and is entering her second year at WOLF. She received her bachelor's degree at SBU and master's in TESOL (Teaching English as a Second Language) from Wheaton College. She loves anything with the outdoors and adventuring/traveling. Lauren loves the outdoors not only for it's beauty but also for the personal challenges and leadership it requires of you. She believes the WOLF program helps instill this in students and bring about a natural curiosity for learning.


Courtney Reece
Teacher
WOLF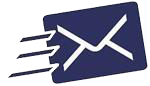 Email Courtney Reece
Courtney has taught for 10 years, 6 at WOLF. She graduated from Hillcrest, received a bachelor's from Drury, and master's from Evangel. She lives in Rogersville with her husband, 2 children, and 2 dogs and loves spending time outdoors. If there is one thing she would like you to know about WOLF- It is that repeated exposure to nature and outdoor experiences positively changes kids in ways we can't quite imagine or understand. I am honored to be able to help provide experiences to children.

Contact Us
Christine Jones Coordinator of Summer Learning and Student Experiences

523-0037

Kelsey Brabo Coordinator of Choice Programs and Student Experiences

kebrabo@spsmail.org

(417) 631-9926