Return to Headlines
Foundation for Springfield Public Schools awards $239,157 in Back to School grants to SPS teachers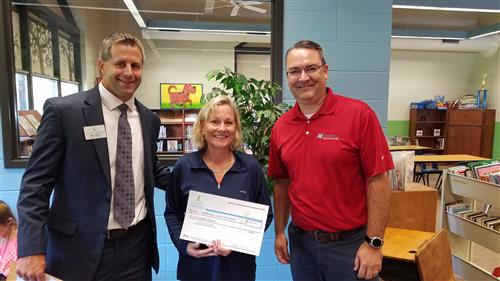 Back to School Grant Delivery Day is the best day of the year at the Foundation for Springfield Public Schools, especially for Foundation volunteers and grant recipients.
"When volunteers and representatives from the Foundation for Springfield Public Schools go to a classroom on grant delivery day, dreams come true for our teachers," said Natalie Murdock, Foundation executive director. "It is overwhelming to see the look of joy and excitement on the faces of students and teachers."
On Thursday morning, 40 Foundation volunteers fanned out to 32 Springfield schools to make 80 surprise grant check deliveries to teachers, librarians and principals on Thursday, Sept. 13. The total amount raised for the 2018 Back to School Grant Program was $239,157.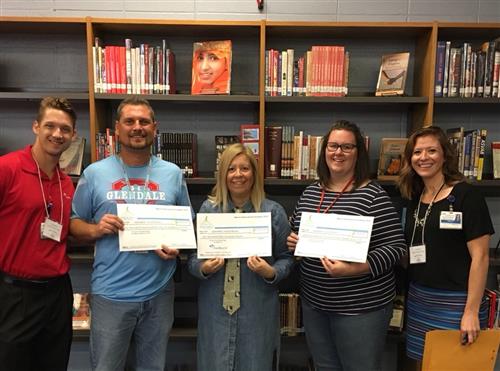 "We are so pleased to be able to contribute this significant amount to Springfield Public Schools," said Foundation president-elect Marc Mayer. "Doing so, enabled us to fund 80 of the much-needed, innovative, Back to School grants and projects requested by our dedicated SPS teachers and principals across the district. The money awarded today will impact students at all grade levels.
This year grants were awarded in the categories of student experience, modern learning environment, classroom projects and community engagement. Through each of the four categories teachers and librarians were rewarded for their efforts to support their student's academic achievements, according to Mayer.
"Each of those individuals go above and beyond the call of duty to seek additional funding for their projects and we applaud their efforts," he said.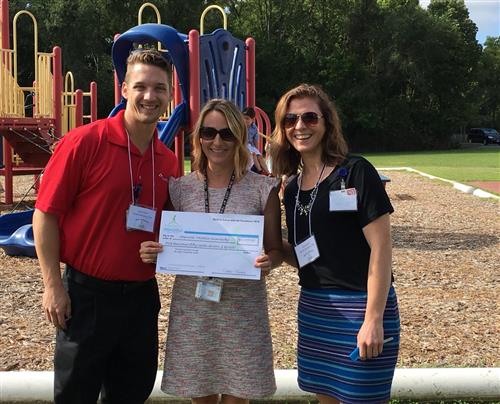 The Back to School grant program is made possible by generous donations from community members, businesses and individuals.
"This grant program is the heart and soul of the Foundation," said Murdock. "It provides resources that make an impact on thousands of students across our district. Through the financial support of so many generous donors, grant day is made possible."
Since the Foundation's inception more than 25 years ago, it has provided classroom and school grants to teachers and principals. The Back to School program has grown and evolved over the years and continues to positively impact thousands of teachers and students throughout the district.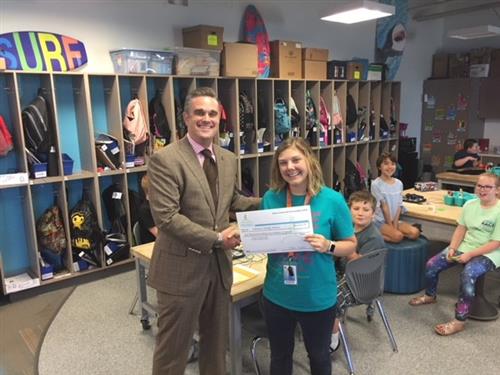 To learn more about other Foundation opportunities to support educational excellence for Springfield Public Schools students, visit www.supportsps.org