Return to Headlines
CHS to host commemoration of 100th Birthday of Rev. Oliver Brown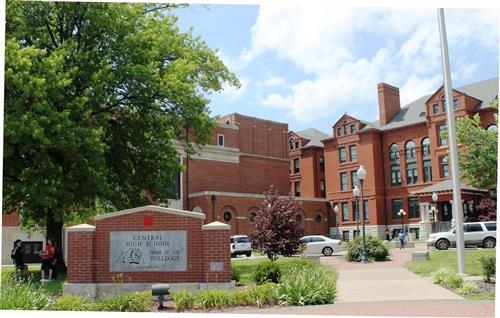 This August, Central High School, Drury University and the Springfield Branch of the NAACP will celebrate a civil rights pioneer at a special public event dedicated to the commemorating the life of Rev. Oliver Brown. Brown was a civil rights leader and local pastor who was the namesake of the landmark 1954 U.S. Supreme Court decision ending legal racial segregation in American schools.
"We're excited to partner with Drury University and the Springfield NAACP to celebrate and honor this hero," says Marty Moore, executive director of learning support and partnerships. "This event will celebrate the life of a man who was an advocate for equity and access to public education for all. We honor his memory today by continuing to commit to removing barriers with our words and our work."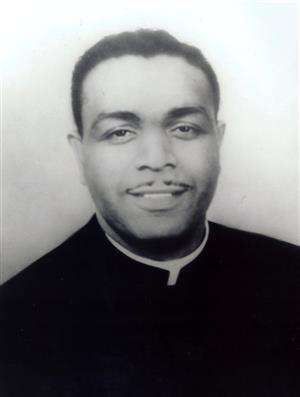 Hosted by Drury University, "Celebrating the Legacy: Commemorating the 100th Birthday of Rev. Oliver Brown" will take place from 4 to 6 p.m. Sunday, Aug. 19. The event will begin in the Central High School atrium, featuring a series of speakers, including one of Brown's daughters, Cheryl Brown Henderson. Brown Henderson is the founding president of the Brown Foundation for Educational Equity, Excellence and Research, which works to preserve the legacy of the Brown decision.
About the events, Cheryl Brown Henderson says, "I am honored by this opportunity to represent my family as well as the attorneys, community activists and several hundred plaintiffs in the five cases consolidated by the U.S. Supreme Court under the heading of Brown v. Board of Education. This is an opportunity to recognize the courage of ordinary people who would not be denied their constitutional rights. Their efforts profoundly impacted the lives of every citizen and influenced human rights struggles around the world."
Central High School also holds a connection to the Brown family. Linda Brown, Rev. Brown's oldest daughter on whose behalf he joined the class action lawsuit in Topeka, Kansas, graduated from Central High School in 1961.
Following the program at CHS, the event will move one block south to Benton Avenue African Methodist Episcopal (A.M.E.) Church, where Brown was pastor from 1959 until his death in 1961. After its final services in 2013, Drury University purchased the church in 2014. Drury intends to eventually honor Rev. Brown through re-use of the building as an academic and teaching space.