Return to Headlines
Community partners equip students for successful school year with Ready. Set. Supply!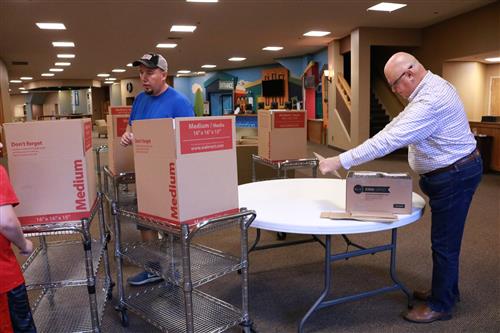 It's early August, and back to school season is here.
For some students, this season of new clothes, new shoes and new school supplies also poses new challenges. Many families don't have the resources to purchase their own supplies, and teachers often fill in the gaps.
Together this summer, more than 50 SPS Partners decided to equip students with specific, high-quality school supplies across Springfield. More than 6,300 students at more than a dozen schools will receive supplies from participating partners, says Marty Moore, executive director of learning support and partnerships.
"For years, our counseling and health services departments were amazing at the work they did to collect and distribute school supplies as needed," says Moore. "Supporting our under-resourced students with school supplies is not new. But the strategic, collaborative effort with our partners is, and that effort will impact students districtwide. We've been amazed at how generous our partners have been."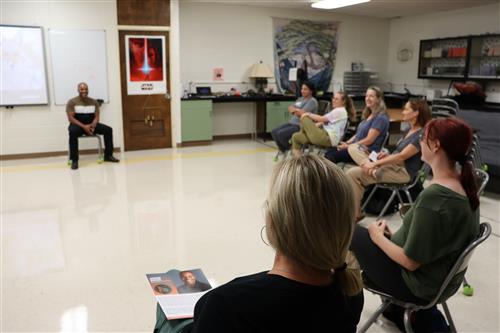 Central Assembly of God, a long-time Partner in Education for Weaver Elementary School, provided and packed school supplies for every classroom and student at Weaver. But the congregation's generosity didn't end there.
Central Assembly also provided supplies for every student at Pipkin Middle School, equipping more than 1,000 SPS students with school supplies like composition notebooks, crayons, headphones and more than 1,500 boxes of tissues.
"We've been a part of the Grant Beach and Midtown neighborhoods for more than 110 years, so taking care of our neighborhood is very important to us," said David Jayne, care and community pastor at Central Assembly. "We saw students coming to school with everything they need and then some coming in with none. So we were very happy to be a part of this effort, which we think is on the right track to making sure that everybody has what they need and everyone has equally what they need."
Central Assembly raised $8,000 to purchase high-quality school supplies, requested specifically by SPS teachers. Supplies will be delivered to schools prior to students' first day Wednesday, Aug. 15.
But Central Assembly's support and the support of other Partners in Education doesn't end on the first day of school.
"This is not just a one-day distribution," says Jayne. "This is a year-long commitment to the schools that we are here to help with the school supplies the schools so desperately need."
And that long-term support is another intended outcome of this collaborative effort, Moore says.
"The 2017 Community Focus report noted that the ongoing need for student mentors," she says. "We hope people will begin their engagement by providing supplies and decide to continue that support via relationships as the year goes on, whether that's serving as a Lunch Buddy, a Reading Buddy or providing playground or office support."