Return to Headlines
SPS students take top marks at 2023 DECA International Career Development Conference
May 15, 2023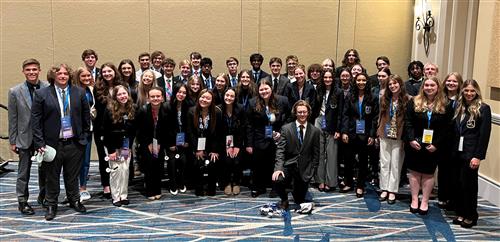 Springfield High Schools students from Central, Glendale, Kickapoo and Parkview attended the DECA International Career Development Conference (ICDC) in Orlando, Florida in April. There were over 20,000 students in attendance. Students in attendance at this event represented all 50 U.S. States, Canada, China, Germany, Poland, Guam, Mexico, Spain and more.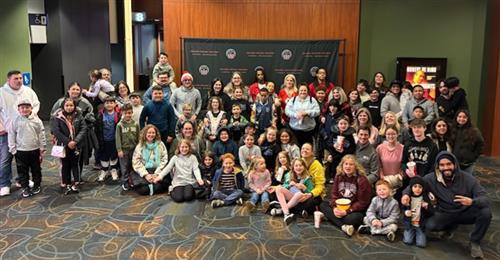 Central High School
Adviser Kevin Buening
20 out of 22 Central High School students received the Award of Excellence from DECA by scoring in the top 25% in their events. Students receiving this award were:

Jack Butler, Cameron Ellens, Mirisa Esquivel, Elana Hadi, Addison Harris, Anna Hart, Julian Hom, Alysa Kim, Abigayle Klover, Eli Kromrey, Grace Luo, Pranav Mandava, Parker McClure, Danielle McCorison, Lindsay Nel, Griffin Ray, Connor Schmutz, Emma Sutton, Jonah Swann, and Saahil Verma

Additional competitors were:

Marley Knust and Hunter Richards
Central High School had the MOST finalists from the state of Missouri.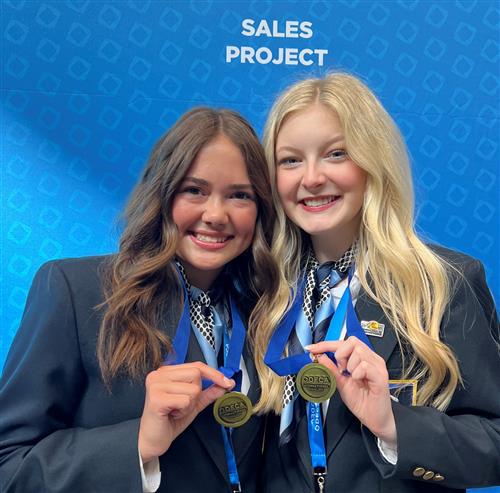 Glendale High School
Adviser Aundrea Hill
Finalist (Top 20 in the World)
Avery Burtin and Emma Harp - Sales Project
Silver Seal Award (Top 20% in the World)
Ross Douglas and Sam Howard - Marketing Management Team Decision Making
Audrey Duvall - Sales Project
Allison Johns and Abigail Samek - Business Solutions Project, Advancing to Internationals
Tiffany Caison - Community Giving Project, Advancing to Internationals
Drew Replogle & Jack Barnes - Gold Level Re-certified School-based Enterprise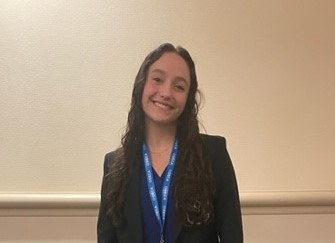 Kickapoo High School
Advisers Cara Posegate and Blythe Schaumburg
Lainey Adler graduated from the Ignite Leadership Academy at DECA ICDC this year. Lainey served as Leadership Delegate for District 11 from Kickapoo High School.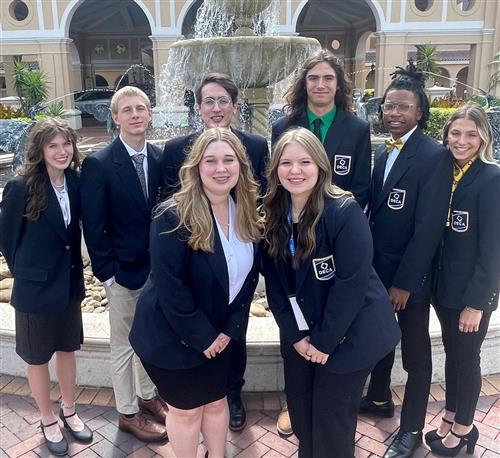 Parkview High School
Advisors Angie Wyatt and Jill Fanin
The following 5 Parkview students received Awards of Excellence and silver seals for scoring in the top 25% of everyone in their event! (we estimate 150-200 participants in each event):
Destiny Stewart, Project Management – Career Development (Barkery mentors presentation!)

Myla Hatcher, Project Management – Career Development (Barkery mentors presentation!)

Judah Verdugo, Professional Selling Event

Bethanie Koone, Human Resources Management

Noah Barks, Retail Merchandising Series
Our additional competitors were:
Trinity Hilles – School Based Enterprise – Food Operations

Zo Black - School Based Enterprise – Food Operations

Trevor Holt – Automotive Services Marketing