Return to Headlines
SPS hosts Elementary Golf Tournament
April 14, 2023
Putting for a birdie on the 9th hole. These Disney golfers were all in! So close…… ⛳️ pic.twitter.com/0XnLfxFWgU

— Brad Brummel (@CoachBrum) April 14, 2023
On a sunny Thursday evening at Betty and Bobby Allison Golf Course, it was time for students to hit the links.
"This event each year is to grow the game of golf and help youth in our community grow to love the game," said Rick Grayson, PGA golf instructor and event partner. "But it's also to have fun."
On April 13, SPS hosted the Elementary School Golf Tournament, sponsored by Rick Grayson and Heart of the OZarks Junior Golf Foundation. 12 teams of fifth-graders played nine holes of golf at the Par 3 golf course. Green fees, equipment and hot dogs were provided, making the tournament accessible to any student and their families.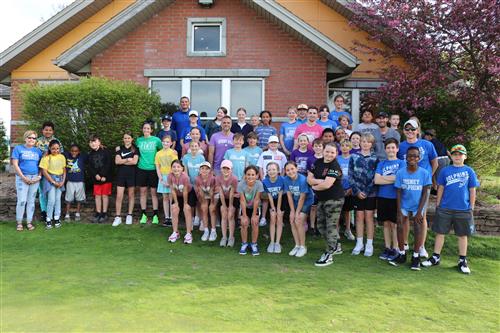 "This is a great way to get students outside, active and engaged in sports, even in elementary school," said Danielle O'Neil, Sherwood PE teacher. "My students had so much fun playing together on a real course."
Six SPS elementary schools participated in the free tournament. 48 students came away with a night of free golf and fun, but the tournament is a celebration of a life-long way to stay active, said Brad Brummel, coordinator of physical education, health and engagement activities.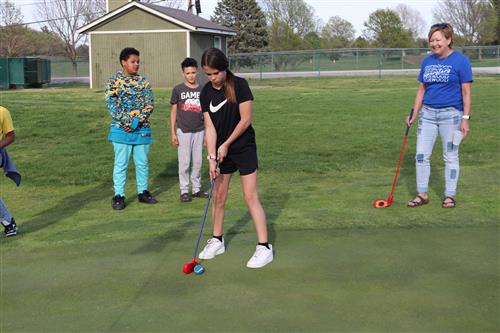 "The goal of the event is to provide an experience that extends the learning from physical education to our Springfield community," said Brummel. "Providing engaging and meaningful learning experiences for our SPS students is always our goal."
The top three schools and players earned prizes for their schools' physical education program, provided by the Heart of the Ozarks Junior Golf Foundation. In all, $3,900 was awarded to schools for their student players' participation.
"Such an amazing experience for all students," said Jacob Connolly, PE teacher at Bissett Elementary. "My Bissett Bobcats had so much fun learning the game of golf during PE and getting real game experience. I can't wait for next year."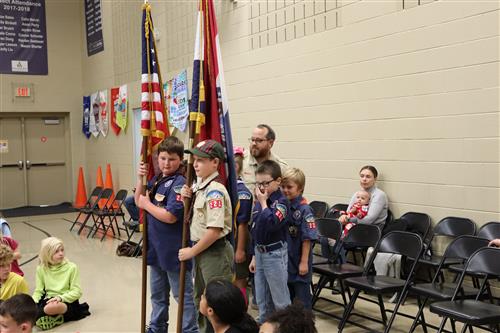 2023 SPS Elementary Golf Tournament Winners
Wilson's Creek Intermediate, first place
Disney Elementary, second place
Hickory Hills K-8, third place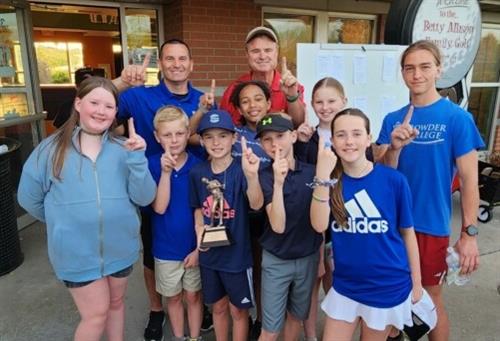 Other schools that participated: Sherwood, Bissett, and Sunshine.