Return to Headlines
Springfield Public Schools Announces Fly SPS Program
Nov. 10, 2022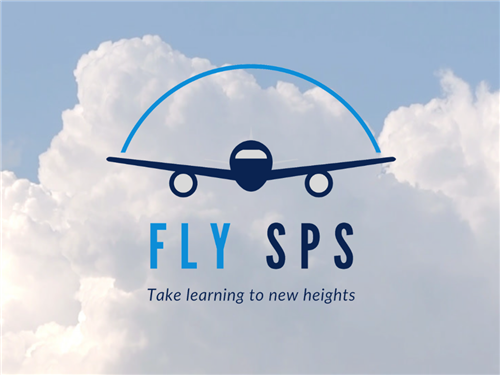 Starting with the 2023-2024 school year, 10 high school students from Springfield Public Schools will have the opportunity to work toward earning their private pilot's license through a new choice program offered in cooperation with Ozarks Technical Community College. The new program was announced during the opening session of SPS University on Thursday.
Fly SPS is a new half-day program, currently being developed, that will provide students instruction in aviation. Year 1 of the program will focus on completing the requirements to obtain a private pilot's license. During Year 2, students will receive advanced training in flight and aviation.
"We are thrilled to be able to continue to expand our choice options for SPS students," said Dr. Grenita Lathan, superintendent. "When I came to Springfield, I saw our choice programs as an opportunity for growth for Springfield Public Schools."
Expansion would not be possible without the collaboration of generous partners like Ozarks Technical Community College. "Dr. Hal Higdon and the OTC team are eager to take this journey with us," said Dr. Lathan. "Their commitment to exploring new ways to serve our students, especially in the area of career and workforce development, will benefit not just our students but our community."
Initially, two students from each SPS high school will be selected through a random lottery process to participate in Fly SPS. To be eligible, they must meet all FAA screening requirements. More details about the timeline, application process and classes will be posted at sps.org/FlySPS in spring 2023.
"We believe this program has great potential to serve more students in the future and to expand to include other aviation careers," said Dr. Hal Higdon, OTC chancellor. "Students who participate in Fly SPS will be well positioned to continue their education at OTC and earn an associate degree in aviation flight technology and a commercial pilot's license."
Potential aviation careers include commercial, corporate and airline pilots, as well as flight engineers.
Fly SPS expands the career and technical education (CTE) options available to SPS students, which currently include agricultural education, business and marketing, computer science and engineering, among others. Read more about SPS CTE programs. Read more about all SPS choice programs here.