Return to Headlines
SPS approves budget for 2022-2023 school year
June 22, 2022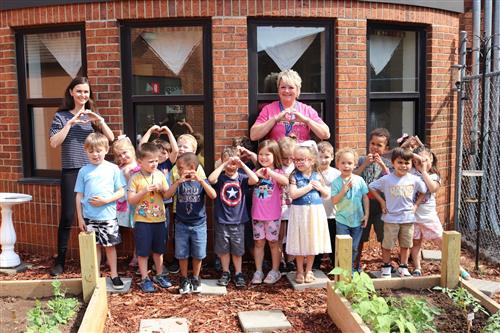 The proposed 2022-2023 operating budget reflects Springfield Public Schools' commitment to attracting and retaining quality employees by offering competitive compensation.
A budget allocation increase of $12.7 million is proposed for employee salary and benefits, including a cost of living increase and salary steps for eligible employees. The proposal will ensure that the SPS teacher salary schedule is the strongest in southwest Missouri. It also guarantees that no SPS salary schedule has a starting wage below $14 per hour.
While developing the compensation package for next year, SPS focused on three key areas:
Teacher Pay: Starting pay for teachers will jump to $41,544 as a result of the highest recommended cost of living increase in 14 years. Employees on the teacher's salary schedule will receive a 4 percent cost of living increase, plus a step for eligible employees. The average increase for employees on the teacher's proposed salary schedule is 5.9 percent.
Transportation Wages: Starting wage for bus drivers increased to $20 per hour in December 2021 and the budget proposal includes maintaining the increased wage for 2022-2023. A step will be allowed for eligible employees.
Hourly Wages: Starting wage for all non-exempt, hourly clerical, service personnel and nutrition service employees will increase to a minimum of $14 per hour. This proposed change in the starting wage for all classified salary schedules represents an average increase of 15.13 percent over the 2021-2022 starting wage. All employees on classified schedules will receive a minimum of a 3 percent cost of living increase, plus a step for eligible employees.
More Highlights of the Proposed Budget:
All schools will receive an increase in the per pupil allocation to pay for instructional supplies and purchased services. The increase will be allocated as follows: $1 more per pupil for elementary schools; $1.25 more for middle schools and $1.50 more for high schools.
Literacy and numeracy efforts will be supported with the addition of 16 instructional support positions.
Special education services for students will be supported by adding 14.5 positions, including interpreters, teachers and behavior support staff.
Staffing for art, music, physical education, and libraries will be increased at the elementary level by adding 14.84 positions to provide appropriate student support and to improve efficiencies.
Upgrades to heating, ventilation and air conditioning systems will improve air quality in schools and promote a healthy and comfortable environment for students and staff.