Return to Headlines
SPS students win big at international DECA competition
May 13, 2022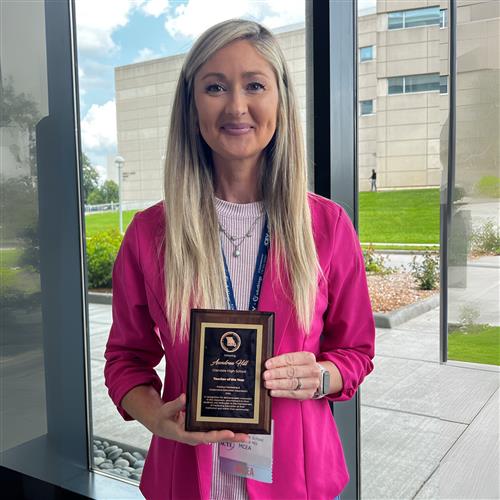 Springfield Public Schools DECA members competed at the 2022 International DECA Competition (ICDC: International Career Development Conference) in Atlanta, GA on April 23-26, 2022.
Competition included over 17,500 students from all around the world competing in testing, role play, written project and presentation events. The competitions are designed to simulate real-life business scenarios and test students' academic understanding and skills development.
In addition to career-based competition, DECA members engaged in leadership academies and networking opportunities with over 70 internationally-recognized businesses and universities.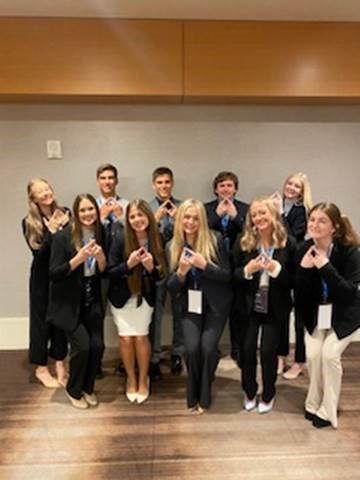 Central High School
Advisor: Kevin Buening
2nd place Internationally-

Anna Hart: Marketing Communications. Anna was the top finisher in the state of Missouri.
Top 10 internationally-

Julian Hom; Start Up Business Plan
Sophia Leonard: Restaurant and Food Service Management

Mirisa Esquivel and Aidan Williams: Integrated Marketing Campaign



Gold Seal Award – Placed in the Top 25% Individually in Competitive Event

(All 15 Central DECA students competing at ICDC earned this award based on a role play + test or a written report + presentation score)

Dani Harris: Retail Merchandising

Parker McClure: Integrated Marketing Campaign – Product

Danielle McCorison: Principles of Finance

Ben Wolgast: Financial Consulting

Grace Luo: Community Awareness Project

Caroline Daccache & Molly Scribner: Independent Business Plan

Brett Boney & Jonah Swann: Business Services Operations Research

Glendale High School
Advisor: Aundrea Hill
First time in 20 years to have TWO Top 10 qualifying competitors from Glendale

First time to consecutively place Top 10 in the same event, SBER

3rd Place Internationally

– Emma Harp & Avery Burtin in PMSP: Project Management Sales Project with the TOC Store

4th Place Internationally

– Sadie Nel & Alyvia Goddard in SBER: School-based Enterprise, Retail with The Nest SOAR Certification Program

Gold Seal Award – Placed in the Top 25% Individually in Competitive Event

(All 10 Glendale DECA students competing at ICDC earned this award based on a role play + test or a written report + presentation score)

Avery Burtin - PMSP: Project Management Sales Project

Alyvia Goddard - SBER: School-based Enterprise, Retail

Emma Harp - PMSP: Project Management Sales Project

Sam Howard - MTDM: Marketing Management Team Decision Making Event

Sadie Nel - SBER: School-based Enterprise, Retail

Johnathan Peak - FTDM: Financial Services Team Decision Making Event

Travis Peak - FTDM: Financial Services Team Decision Making Event

Abigail Samek - PMCD: Project Management Career Development

Emmy Swan - PMCD: Project Management Career Development

Noah Venable - MTDM: Marketing Management Team Decision Making Event


Kickapoo High School
Advisor: Cara Posegate
Silver Seal- Esther Choe: Project Management- Business Solutions


Parkview High School
Advisors: Dede Moore and Angie Wyatt
Certificate of Excellence

- Judah Verdugo

Ignite Leadership Academy attendee

- Bethanie Koone
Parkview Chapter recognized for their Membership Campaign