Return to Headlines
CHS freshmen make friends, connect to campus at Bulldog Buddy Bash
When Mia Holland started high school at Central High School four years ago, she was terrified.
Mia didn't have a lot of friends, she wasn't familiar with her school's campus, and she knew high school was a lot to take on. Then, she went to the Bulldog Buddy Bash.
"When I had Bulldog Buddies, they really showed me around the school and showed me that high school wasn't scary," said Mia. "They helped me know that Central is a big family and we're all here to support each other."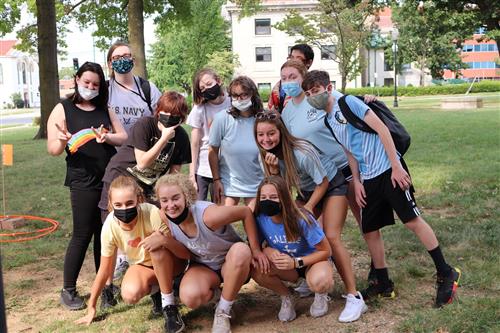 Central High School hosted its fourth Central High School Bulldog Buddy Bash on Friday, Sept. 3. The annual, campuswide event is a way for every Central freshman to connect with a small group of peers and upperclassmen with games, activities and a few hours to develop positive relationships, said Kori Chrismer, Central Bulldog Buddy co-sponsor and CHS journalism advisor.
"Research shows that students who have positive friendships at school are more likely to be successful and ultimately graduate," said Chrismer. "Today is about showing the students that they belong at Central."
In the day-long event, more than 400 Central freshmen explored the Central campus in small groups, led by CHS upperclassmen, or Buddies. These 150 Bulldog Buddies spend the day building relationships with freshmen, ensuring that every student has a Buddy at school.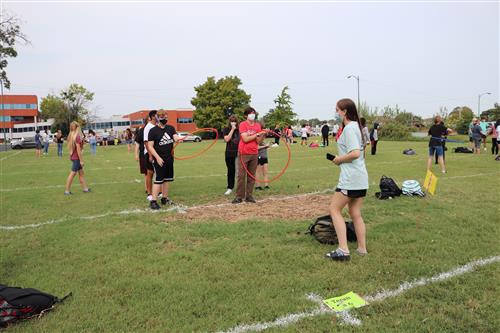 The Bulldog Buddy Bash began in 2017 as a freshman mentor program, created by CHS science teacher Brandi Mendenall.
"It started as a freshman mentor program to try to help ease some of the growing pains that occur with the transition to high school," said Mendenall. "We know that students are successful when they have a support system, are involved and feel like they are a part of the school community. The aim of Bulldog Buddies is to do just that."
Over the course of a few hours, Buddies and their teams competed in a scavenger hunt, shared Bulldog Pride in a variety of art installations, ate lunch at Harrison Stadium, learned fight songs from Student Council, were given Central swag as incoming students and so, so much more.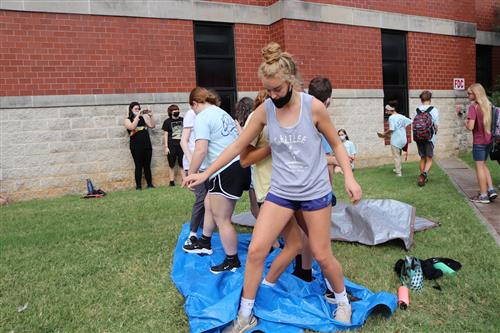 Mia had fun, but she hopes her brother Brody got the most out of the day, too. He's a freshman at Central this year.
"I want to make sure that students like my brother have a great day and are able to get out of their comfort zone to get to know the other freshmen," said Mia. "It allows all the freshmen to see that even though we are upperclassmen, we are still eager to be friends with them and help them out. We don't separate out by class. At Central, we're just one big family."