Return to Headlines
New Williams school celebrated with ribbon-cutting ceremony
Williams Elementary School was first constructed in 1930. And on Sept. 2, 2021, the northwest Springfield school celebrated a new chapter with its new building.
"Our school's goal is to make it the best Williams story yet," said principal Amanda Desa. "Thank you all for supporting your local public schools."
Williams teachers, students, neighbors and community leaders gathered to celebrate the new Williams with a special ribbon-cutting ceremony. The new school features innovative learning environments, dynamic classrooms and flexible spaces for collaboration for nearly 400 learners, pre-K to grade 5.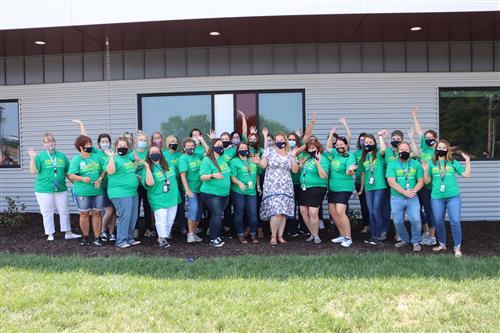 "I truly believe that the quality learning environment this new building provides will inspire learning and encourage each and every one of our students to reach their full potential," said Superintendent Grenita Lathan.
To better serve the Tom Watkins neighborhood, Williams Elementary was built with a foundational focus on holistically serving and supporting Williams families. In the school are five early childhood classrooms, providing on-site, high-quality early childhood education for students to be ready to thrive in kindergarten.
Plus, a new Boys & Girls Club unit is located within the school's walls, the O'Reilly Unit. The dedicated school space provides a safe and nurturing environment for before- and after-school programming available for all Williams families. Williams Elementary is the fourth school in Springfield to have a Club within a school.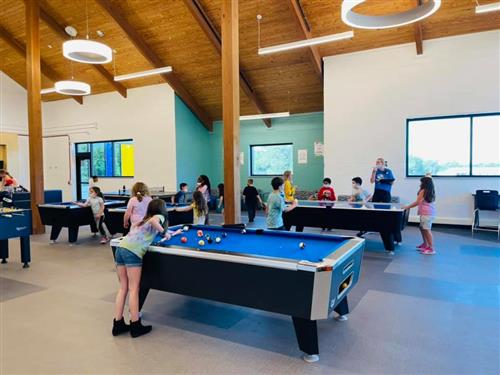 "Williams Elementary students will now have a safe place to go before and after school," said Brandy Harris, CEO of Boys & Girls Clubs of Springfield. "They will have an equitable access to opportunity and have trained, engaged adults who are irrationally passionate about advocating for them. Williams teachers will now have an extension for their classrooms and have people who are supporting their students, right alongside them. Williams Elementary families will have a space that will help make just a little bit easier."
Williams Project Team:
Sapp Design Architects in collaboration with Paragon Architecture

Nabholz Construction

Interpres Building Solutions

Toth & Associates
The school's new construction was made possible by Proposition S, passed by Springfield voters in April 2019. The approved bond allowed for $168 million in improving schools in Springfield's community, including the recently opened Adah Fulbright Early Childhood Center and nearby Sunshine Elementary School. For more information about current construction projects, visit sps.org/progress.