Return to Headlines
KHS students learn CPR virtually, thanks to Springfield Fire training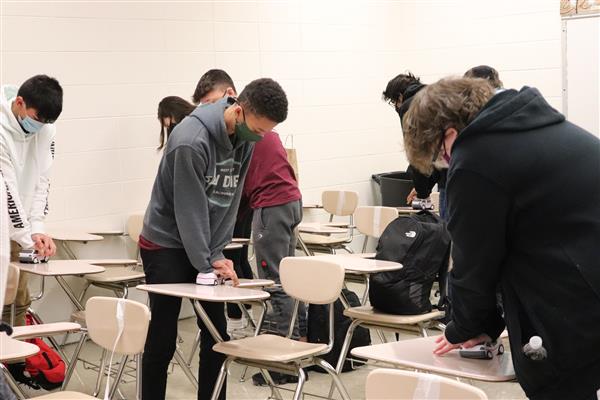 Kickapoo High School freshman Jaxson Green's favorite class is Health. It'll probably be his favorite class of the year -- he loves learning about his mental and physical health, he says.
"My family has always been really health-related, really medically focused, and so I've always been interested in how to stay healthy," he says. "I've never had a hands-on CPR training before, so I like this."
On Dec. 15, students in Mitch McHenry's Health classes at Kickapoo participated in a virtual CPR training. Led by Springfield Firefighter Levi Ulmer, the 30-minute training covered the basics of hands-only CPR, how to use an Automatic Electronic Defibrillator and the Heimlich maneuver, essential movements every student should learn, says McHenry.
"The virtual CPR classes give the students basic life-saving skills they may not have received or had knowledge of prior to class," said McHenry. "There is a lot of good information the Fire Department provides."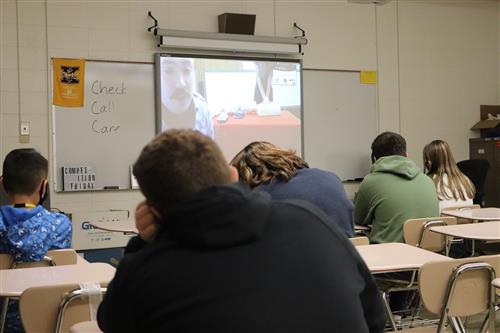 Springfield Fire typically provides hands-on instruction with classes in person, providing mannequins for students to practice appropriate form, timing and movements. Like many in-person learning experiences, Springfield Fire had to alter how it demonstrated CPR for students. Together, the team created a virtual showcase of life-saving skills, leading 21 virtual CPR classes earlier this fall.
While more specific in visual content than previous in-person CPR training, the basics of hands-only CPR can still save a life, says Fire Chief David Pennington.
"You don't have to have a badge to save a life," said Chief Pennington. "Anyone can save a life if they use the appropriate skills, including students. We're building a network of citizen responders, and that starts with our kids at the school and extends out into the community. The more people who are trained in CPR, the more lives that can be saved."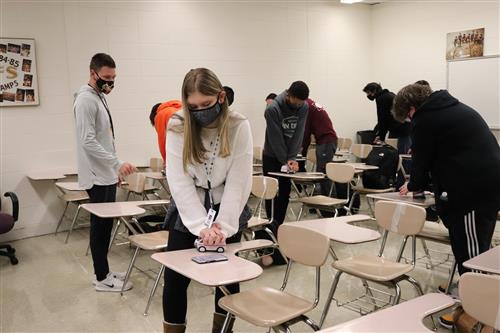 On beat to the Bee Gees' hit "Staying Alive," McHenry coached his students to practice the compression movements together. In unison, they pressed down on small buses on their desks, locking their hands together and learning a skill.
"Statistically we know that there will be a moment in your life where you will need to know CPR or the Heimlich, whether yourself or as a bystander," said McHenry. "We learn this because it matters, because you could save someone's life."