Return to Headlines
SPS Senior Night celebrates spring athletes with one final game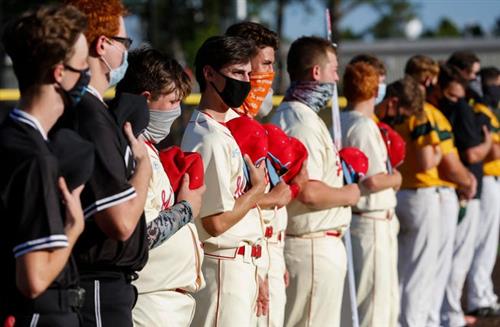 Photo courtesy of Andrew Jansen/Springfield News-Leader
When SPS pivoted to online-only instruction in late March, students were homebound and learning independently for the remainder of the school year. The decision impacted everything for every student within the district, including the cancellation of spring sports.
Although necessary, the decision disappointed players, coaches and, maybe most of all, student athletes in the Class of 2020.
But on a couple of July nights, Springfield Public Schools hosted districtwide celebrations for its spring sport graduated players: Senior Nights, just for them.
"Our 2020 seniors lost out on so many high school milestones this past spring, we didn't want missing their Senior Night to be one of them," said Josh Scott, SPS athletic director.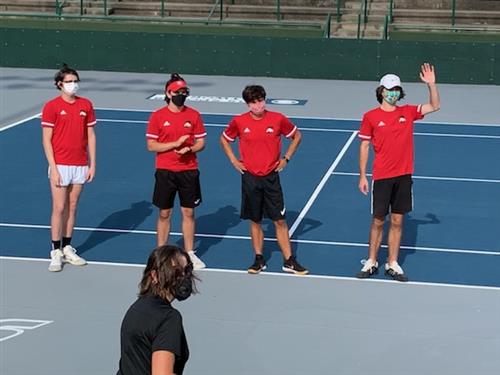 Through extensive conversations with assistant athletic director Marty Marsh, the SPS Athletic Department pitched an idea of five districtwide competitions for spring sports: soccer, baseball, tennis, track and golf. SPS coaches would recruit their recently graduated seniors to play one last game against other SPS recent graduates.
Hillcrest High School head soccer coach Roy Hardy coordinated the districtwide girls soccer Senior Night contest at Kickapoo. All five high schools were invited, and seniors from Parkview, Kickapoo and Hillcrest were divided into teams and sent to the pitch to play in their school uniforms.
"Our season got interrupted very abruptly, and we weren't ever able to play a full game as a team," said Hardy. "So this match brought some closure to their soccer career. We were able to honor them, and it meant a lot to our athletes and their parents."
Just like at any athletic Senior Night sendoff, athletes were recognized individually alongside their parents for their contribution to their school's program. For many, it was the end of the year and an era for their families.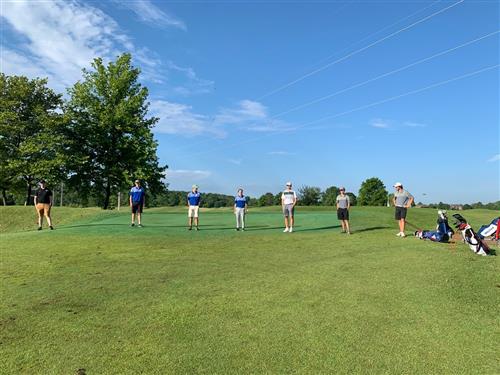 At Central High School, baseball players from Central, Glendale, Hillcrest, Kickapoo and Parkview high school competed for the first ever game on the school's new field. Players from Hillcrest and Kickapoo competed against students from Central, Glendale and Parkview.
It was nine innings, athletic participation and commitment from students means much more than one game, says Scott.
"Sports are an opportunity for our students to improve teamwork, communication, conflict resolution and belonging to something larger than themselves," said Scott. "Study after study identifies traits learned through athletics and activities positively correlate to adults ability to adapt and deal with adversity -- things we all need right now."