Return to Headlines
PHS senior named Youth of the Year by Boys & Girls Clubs of Springfield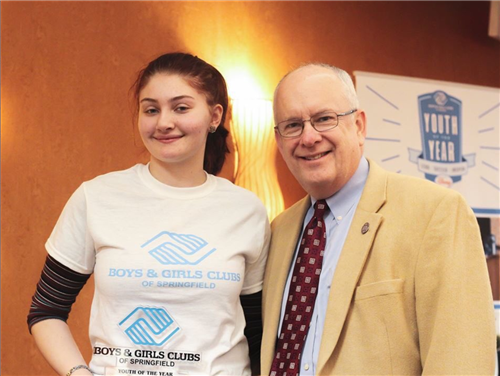 Parkview High School senior Alissa Schilling has been a member of the Musgrave unit of the Boys & Girls Clubs of Springfield for a decade. The club has been one of very few constants in her life.
Growing up, she attended three SPS elementary schools, lacking a long-term connection to a school community. She lacked some necessities, and she struggled with lack of access to traditional support. But she didn't let the adversity she faced define her destiny.
"Alissa worked really hard to not be a statistic in a textbook," said Brandy Harris, CEO of Boys & Girls Clubs of Springfield. "She in some ways was destined to be one thing, and she's worked incredibly hard not to be."
For her grit, determination and advocacy, Alissa was named Youth of the Year by Boys & Girls Clubs of Springfield in early February. She received $16,000 in scholarships from the Boys & Girls Club of Springfield and an additional $16,000 from Missouri State University for committing to attend MSU.
The annual Youth of the Year award winner is selected from 12 Youth of the Month recipients in the Springfield area, who submit essays, complete interviews and answer questions from a panel of judges.
Alissa was open about her struggles to overcome homelessness, while also sharing how she is thriving academically. She's a member of the Education strand of GO CAPS, active in her Advanced Placement courses and excels in her classes, while working as a hostess to support herself.
"Alissa is perseverance in motion," said Dr. Kerri Cox, instructor of the GO CAPS education strand. "Even though life is sometimes hard, she never complains or gives up. She is bright, creative, responsible and gracious. While Alissa does not intend to go into the teaching field, she has engaged in all our activities, while always looking for ways to apply them to her exploration and growth."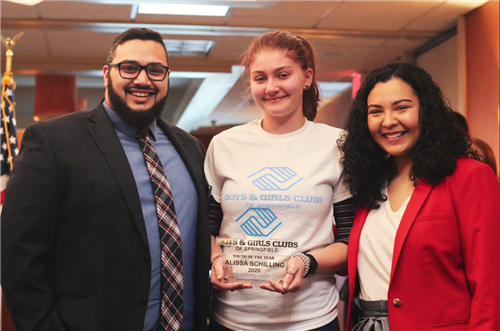 As Youth of the Year, Alissa will serve as a sort of student ambassador to Boys & Girls Clubs of Springfield, sharing her perspective as a proud Musgrave unit success story. She makes time in her busy schedule to still volunteer there, because the unit's given her so much. She's a leader at the club and at school. Parkview Principal Dr. Ramsey says that day in and day out, she leads by example.
"At Parkview, Alissa has a strong support network of teachers, counselors and administrators who believe in her and genuinely care about her," said Dr. Ramsey. "Parkview has been a safe place for her and a place that has helped her grow into the strong, resilient and confident woman that she is today. We're proud she's a Viking."
Harris agrees: she couldn't be prouder of Alissa, her story and her future: Alissa's heading to Missouri State University, a place she only dreamed about attending.
"Helping her to fulfill a dream that she thought wasn't possible is incredible," said Harris. "I can't wait to see what she does next, and I'm hopeful that this next season will be a little bit easier for her because of this opportunity."