Return to Headlines
Glendale and Nixa girls basketball teams come together to support female athlete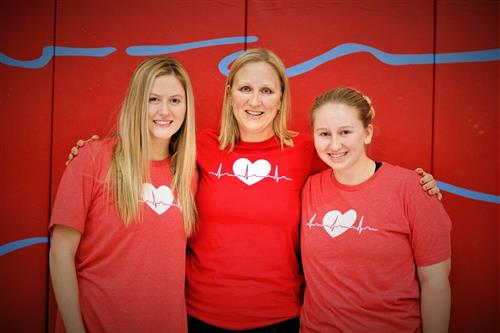 Nixa senior Emily Edwards couldn't play basketball anymore, but local rivals Glendale High School welcomed her to their court.
At a special basketball game Jan. 30, the Lady Falcons and Nixa's Lady Eagles basketball teams showed compassion in the midst of competition. The teams and their coaches wore red T-shirts, with proceeds supporting research for Arrhythmogenic Right Ventricular Cardiomyopathy or ARVC. Nixa High School senior and passionate basketball player Emily Edwards was diagnosed with the debilitating heart condition last summer.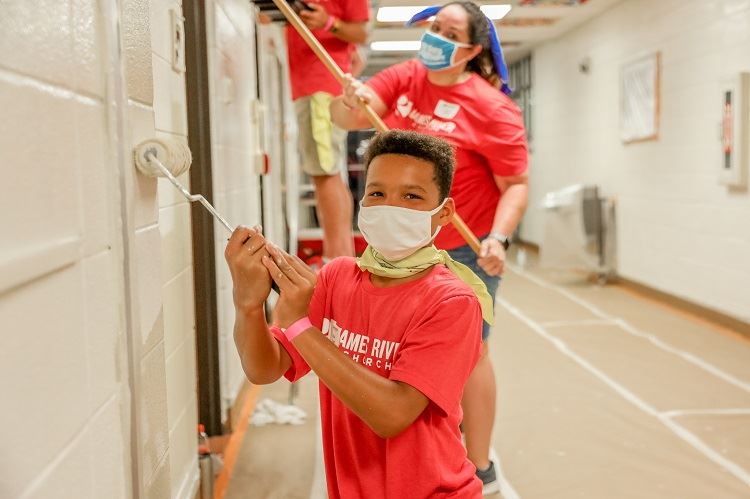 "Emily and my daughter Madison have played with each other in summer basketball and played against each other as well," said Trish Marsh, head girls basketball coach at Glendale High. "We've known Emily's family for quite some time, and when Nixa coach Jenny Perryman reached out to see if we were interested in partnering together to support her, I thought it would be a great thing to be able to show our support for her as a fighter against this condition and as a student athlete."
On the floor, coaches wore bright red T-shirts with a simple message: "As a community, we rise together to find a cure." Coaches from Ozark, Republic, Skyline and West Plains have joined Glendale to order T-shirts, and the Republic girls basketball team wore the T-shirts as well.
Sales from the T-shirt, along with donations, will go to John Hopkins Hospital, where Emily has had two surgeries. More than $5,000 has been raised so far.
"This kind of adversity can really leave you struggling with who you are," said Jennifer Perryman, head girls basketball coach at Nixa High School. "This effort has shown her that she is loved, supported and she has more to offer than just a sport. That's so important to show our young ladies, that they are strong, capable young women, no matter if basketball is part of your future."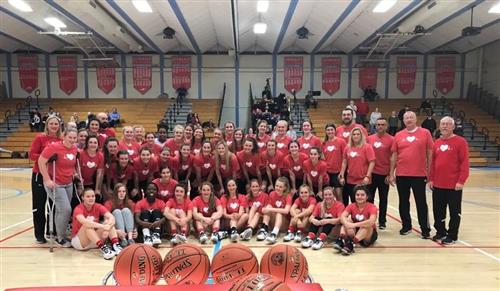 At the Glendale/Nixa game Jan. 30, seniors Madison Marsh and Emily both sat on the sidelines of the game they love. Madison tore her ACL, a season-ending injury the first week of basketball practice this year. But together, they're raising support and awareness of a heart condition that has ended too many sports seasons too soon.
Springfield Public Schools athletic director Josh Scott couldn't be prouder of the collaboration between these two rival schools and their student athletes and coaches, all joining together for a great cause.
"This effort speaks to the community of Southwest Missouri," said Scott. "Our coaches have coached that young lady on youth teams, and our SPS coaches respect and support coaches at other schools. It's another example of the best of high school athletics and a lesson they teach: it's not about me, we do things for more than our benefit. That's how we win at life."
February is American Heart Month. To learn more about Emily Edwards' fundraiser for ARVC research and John Hopkins Hospital, click here. To donate to her cause, visit John Hopkins website. Learn more about how to be heart healthy at the American Heart Association's website, heart.org.