Return to Headlines
Preschoolers with visual impairments experience 3D books made by teens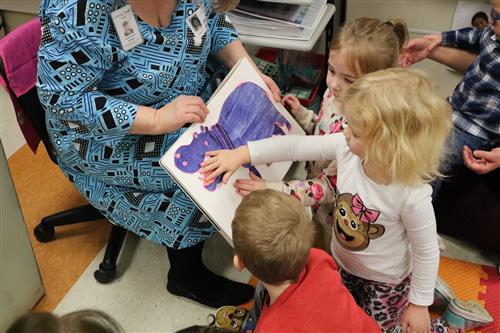 Imagine The Grinch without the image of Whoville. What about Make Way for Ducklings without the ducklings? Now imagine 3D drawing bringing them to life for those who haven't experienced them visually.
A group of Springfield teens at the Library Station spent much of November to design and deploy better books for blind and visually impaired preschoolers of Shining Stars Early Childhood Center. And on Giving Tuesday, preschoolers were able to hear and read the raised illustrations of a book made just for them. Library Station with Youth Services Manager Phyllis Davis read the finished "Polar Bear, Polar Bear, What Do You Hear?" book to the preschoolers, as well as helping the book's teen creators become more empathetic engineers as they created the accessible children's book.
"Reading and literacy is the foundation for learning," said Jennifer Cantrell, assistant director of early childhood special services. "To be able to provide more opportunities for students who might not otherwise be able to experience reading is exciting. By utilizing their other senses, they're able to experience a book they've heard before in a new way. We're grateful for the long-standing partnership with the Springfield-Greene County Library and the many ways they help students be ready to read."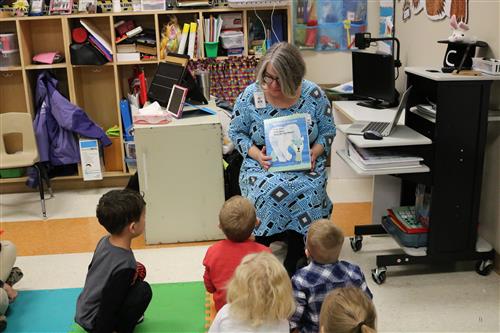 The 3D book project was part of a nationwide event on Dec. 3 that combines International 3D Printing Day and Giving Tuesday for "3D Giving Day," to make books more accessible for people with visual impairments. The event is coordinated by the 3Doodler company and the nonprofit Build a Better Book Project. 3Doodler provided multiple 3Doodlers for the Library Station project after Phyllis Davis attended training on the devices.
As part of 3D Giving Day, preschoolers from Shining Stars Early Childhood Center and students from around the world experienced illustrations from some of the most popular children's books in history. In other cities Dec. 3, students used 3D printing pens from 3Doodler to recreate iconic illustrations so they become tactile, in some cases, for the first time ever. These creations will then be given to libraries, schools and other institutions that aid those with visual impairments, allowing everyone the opportunity to experience these stories in a whole new way.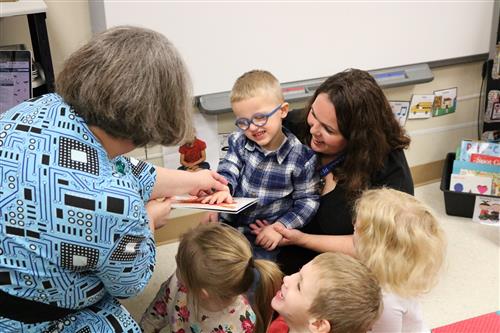 "3D Doodler's generous donation of a classroom set of pens will give our teens the opportunity to experience what it is like to be an engineer, said the Library Station's Phyllis Davis. "In addition to helping the preschool children at Shining Stars experience the stories adapted, we hope to help our teens develop important 21st-century skills and to inspire them to consider future stem-related careers."