Return to Headlines
Community leaders break ground on Southwest Region Early Childhood Center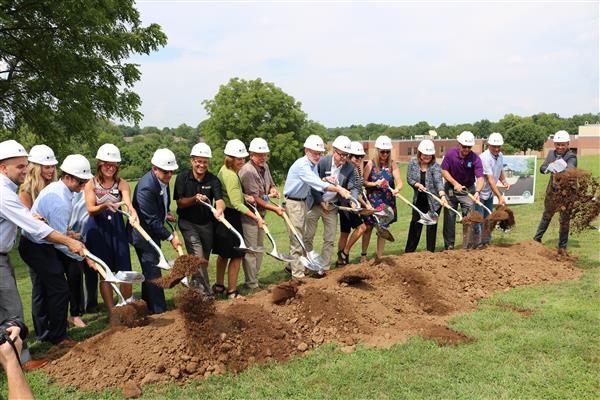 A group of community leaders, educators and citizens helped break ground on the new Southwest Region Early Childhood Center on Monday, Aug. 5. A special groundbreaking ceremony commemorated the occasion.
"On behalf of Springfield Public Schools, I would like to express my appreciation to the Springfield community," said Superintendent John Jungmann. "We know it is because of your continued support and dedication to children that we are here today, marking the beginning of an exciting expansion of services for our youngest learners in southwest Springfield."
When the center is completed in August 2020, 250 preschoolers will attend the facility. This additional group of learners will join nearly 1,000 learners receiving free, quality early childhood education in the coming year, said Jungmann.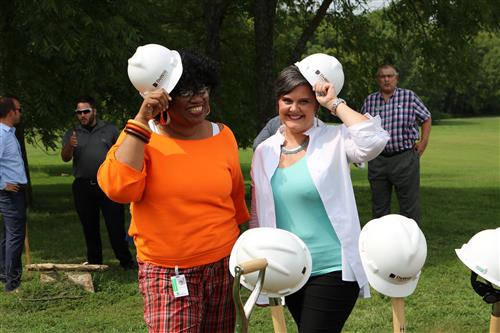 "We believe that the relationships they develop here will prepare them for success when they enter kindergarten and put them on a path toward becoming life-long learners," said Jungmann.
Board of Education president Tim Rosenbury represented both the Springfield school board and a group of citizens who shared a vision with SPS for increased access to early childhood education. Rosenbury, along with more than 30 others, served on a citizen's task force that spent countless hours evaluating SPS' facility needs, including the new center.
"This new space, designed specifically for our youngest learners, expands the number of preschoolers we can serve," said Rosenbury. "That is something the Springfield Board of Education is committed to. As we have made funding decisions over the years, we have committed to investing as much as possible in early childhood education because we know that it is an investment that will pay off for our community and our students."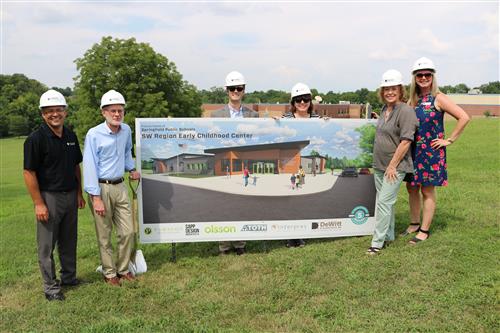 Rosenbury also shared his gratitude to a group of distinguished professionals on the Southwest Region Early Childhood Center project team:
Architects in Partnership are Paragon Architecture and Sapp Design Associates
Paragon Architecture was represented by Brad Erwin, principal architect; Nathan Burkholder, project architect; and Patrice McDonald, interior designer.
SAPP & Associates was represented by Michael Sapp, president, and project architects Pam Haldiman and Devon Gengler.
General Contractor is Dewitt and Associates, represented by G.R. Stoval, president; Tim Winters, project manager; and Kelly Troup, site superintendent.
Engineers:
Mechanical, Engineering and Plumbing is provided by Interpres, represented by Brad Palmer, Austin Piester and Justin Gathright
Structural Engineering is provided by Toth & Associates, represented by Brian Orr, Brent Davis and Alicia Bennett
Civil Engineers are Olsson Associates, represented by Will Hoey and Jared Rassmussen