Return to Headlines
GO CAPS Education strand prepares next generation of teachers
For a group of high schoolers, a project lab at Sherwood Elementary School serves as their classroom and learning hub.
"This is our space," said Dr. Kerri Cox, GO CAPS Teacher Education strand instructor. "But most of the time, we've been out in other classrooms, touring classrooms that provide education from birth to college."
This year, GO CAPS expanded its real-world, career-driven experiences for students by offering its fifth strand: Teacher Education. In its first cohort, 10 students from Springfield area high schools spent the year learning from teachers and students across the region. Together, the juniors and seniors toured 15 classrooms and heard from more than 40 guest speakers.
But the most impactful part of their learning experience was a final, independent practicum. Students chose which classroom environment they were most interested in pursuing and spent 70 hours immersed in that classroom, helping them decide if teaching is the right career for them, says Dr. Cox, a veteran librarian and teacher herself.
"GO CAPS helped me realize what I want to do for the rest of my life," said Zoie Lakey, a senior from Republic High School. After her independent practicum, she plans to become an upper elementary teacher.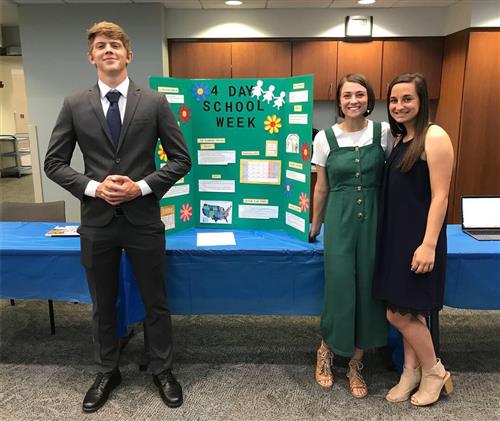 Katie Waitman, a senior from Strafford High School, changed her college plans due to her time in GO CAPS. Originally, she was attending a college that did not offer special education classes. But after spending time learning and observing how teachers meet the needs of differently abled learners, she knew she had to attend a college with a special education and early childhood program.
"This year, I kept telling my students that everything we learned would help them be better humans, whether or not they became teachers," she said. "We took a holistic view of education and considered all of the factors affecting children in the classrooms. No matter where my students land in the future, I hope they've developed more empathy for those around them."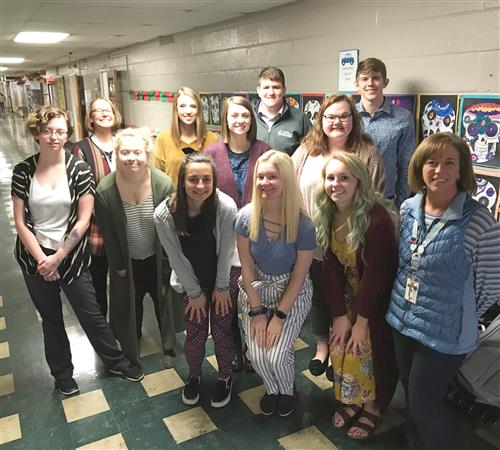 GO CAPS provides rich college and career learning experiences for juniors and seniors interested in a variety of fields. Strands include: Medicine and Health Care, Business and Entrepreneurship, IT and Software Solutions, Engineering and Manufacturing and Teacher Education. To apply for this free program, visit the GO CAPS website.