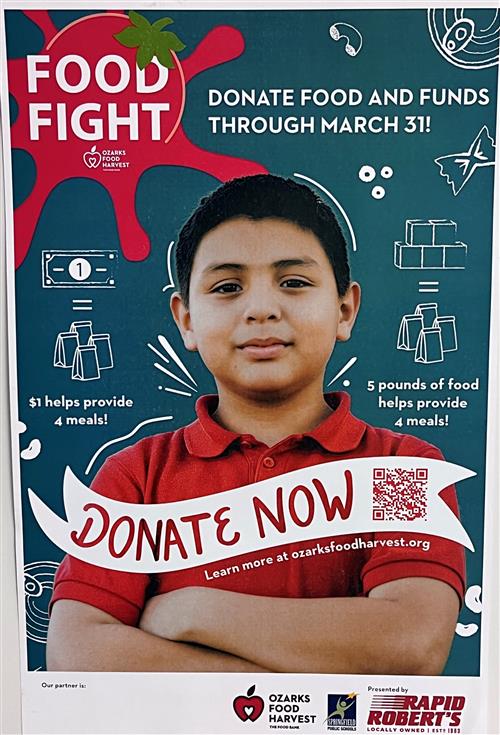 1 in 5 children and 1 in 6 adults in the Ozarks face hunger.
To help, WATKINS is participating in Food Fight 2023!
Help provide meals by donating FoodFight2023.
Thank you for being a #HungerHero!
Food Donations are also being accepted from March 20-31.
Most needed items:
• Tuna or other canned meat • Beans, soups or stews
• Peanut butter • Canned fruit and
• Boxed meals, rice, vegetables
and pasta • Cereal
$1 helps provide 4 meals or 5 pounds of food helps
provide 4 meals
Help Support Ozarks Food Harvest by bringing your food
donation in NOW!