Counseling Staff
Ty Heinrichs

Freshman Academy Counselor

Phone: 417.523.8043

---

Dior Toynton

Sophomore & BECS Academy Counselor

Phone: 417.523.8040

---

Courtney Miller

Junior & STEM Academy Counselor

Phone: 417.523.8265

---

Kara Davis

Senior Counselor

Phone: 417.523.8042

---

Keelee Hessee

Counseling Secretary

Phone: 417.523.8260

Fax: 417.523.8096

---

Cindy Happel

Registrar

Phone: 417.523.8223

Fax: 417.523.8096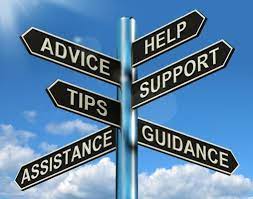 Hillcrest High School College & Career Academies
What are academies?

College & Career Academies are a college and career pathway experience for students at Glendale and Hillcrest high schools. The new model is a preview of college and career options to help students plan their futures. The College and Career Academy model is defined as a small, safe and supportive learning environment that is contained within a larger high school setting. Hillcrest offers the following academies and pathways.

Freshman Academy:

Students begin their College & Career Academy experience as ninth-graders in Freshman Academy, a half-credit seminar course. Learn more about Freshman Academy here.

STEM Academy:

Academy of Science, Technology, Engineering, and Math. Pathways are Environmental & Natural Resource Management, Health Sciences, and Engineering/Advanced Manufacturing. Learn more about STEM Academy here.

BECS Academy:

Academy of Business, Education, and Cyber Security. Pathways are Teaching, Business Management, and Cybersecurity. Learn more about BECS Academy here.
Transcripts
Class of 2023 can email Mrs. Happel at clhappel@spsmail.org to request their final transcript. If you are seeking education verification, transcripts, or records prior to the 2023 school year, please contact the Records Office for SPS at 417.523.4747 or spsrecords@spsmail.org.