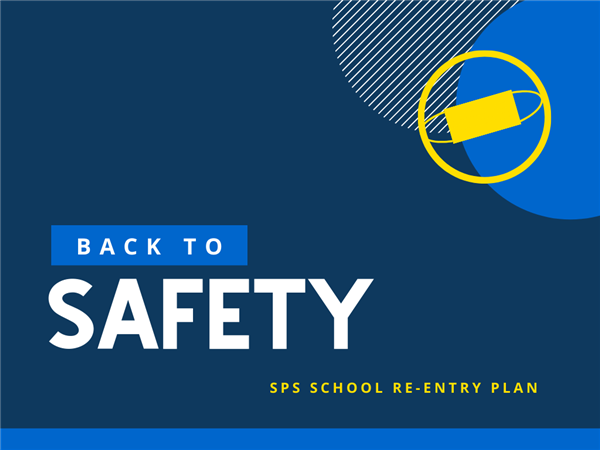 PROTECTIVE EQUIPMENT AND SUPPLIES
Face Coverings/Masks

At SPS, masks or face coverings will be required for employees and students in pre-Kindergarten through grade 12 while at school and when riding the bus.

Employees and students are encouraged to bring their own masks when possible. Masks must be school-appropriate if brought from home. Masks will be provided to students and employees if they do not have their own.

Some individuals may have medical conditions that prevent them from wearing masks for extended periods of time. With documentation from a medical provider, exceptions may be made. In addition, face coverings/masks are not required

while students are eating and drinking, during outdoor play or during physical education class.

Hand sanitizer and disinfectant will be available in every classroom.
Desk partitions will be available for teacher use during small group instruction.
Protective shields will be installed at all main office locations.
Gloves and N95 masks will be provided for nurses and other appropriate staff.
Face shields and clear face masks will also be available for appropriate staff.
Touch-free thermometers will be available in each building.
Last updated July 23, 2020