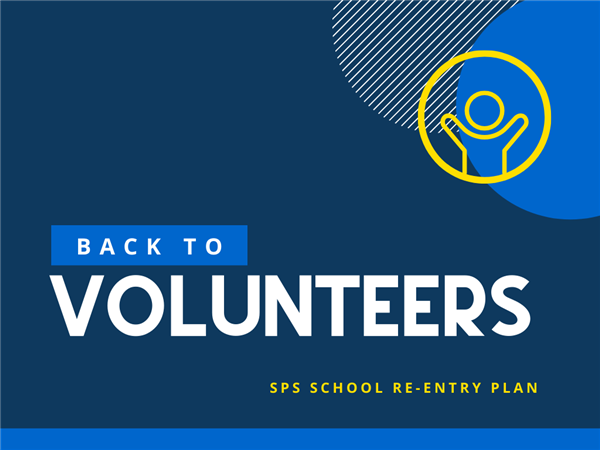 VOLUNTEERS & VISITORS

Volunteers will be limited to those providing education services for students.

Visitors will be limited to contracted providers/associates, other allowable community partners (before- and after-school providers), and student teachers/practicum students.

Schools will offer option

s to conduct meetings with families remotely (conference call or videoconference) so parents can continue to engage with teachers (e.g. parent-teacher conferences) and participate in necessary discussions (e.g. Individualized Education Program (IEP) and 504 plan meetings; discipline conversations) while reducing the need to meet within the school.

Visitors/volunteers should not attend classroom parties and t

hey will not be allowed to eat lunch with students as space within school cafeterias is limited due to social distancing expectations.

Visitors/volunteers should follow normal school procedures by checking into the office to use the visitor management system to obtain a printed badge.

Visitors/volunteers are

required to wear masks/face coverings

while in the school.

Visitor/volunteer movement throughout the school building will be limited.

A record of visitors/volunteers inside the school will be kept, and it should include areas of the school that were visited and the time the visitor entered and exited the building.
Last updated on July 23, 2020