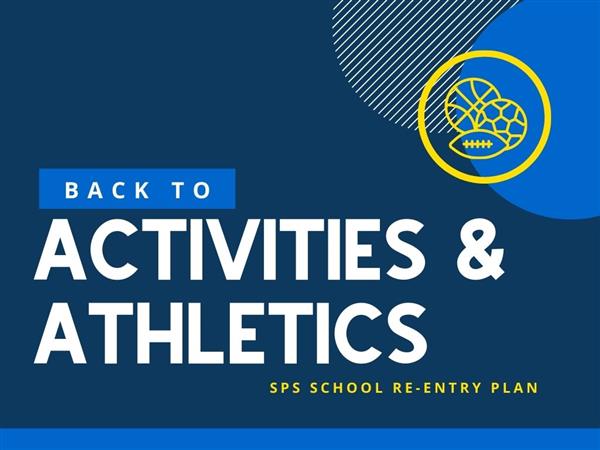 Springfield Public Schools plans to provide students the opportunity to participate in extracurricular activities. While offering these opportunities, the district will prioritize the health and safety of students and staff by adhering to the CDC and Springfield-Greene County Health Department regulations. SPS understands that as the district abides by those recommendations, some of those opportunities may be limited to the extent in which they can be provided.

Athletics
The Missouri State High School Activities Association (MSHSAA) and SPS may further describe guidelines on how athletics and activities will be offered at district high schools and middle schools. As a district, SPS understands the importance of offering these opportunities to students and will continue to make every effort to do so. However, SPS understands there may be decisions made by local, state, or national organizations that may prohibit some/all extracurricular activities. To the extent possible, administration expects that all athletics and activities be performed in accordance with CDC recommendations for student participation.

If you have questions about student eligibility or participation in athletics, please contact your child's school.

Co-curricular Activities
SPS is committed to providing as many co-curricular opportunities as possible while adhering to CDC recommendations. Co-curricular describes a course that includes an extra-curricular activity component such as band or debate. If a student wants to participate in a co-curricular activity, the student should enroll in the In-Person class at their school and participate in the extracurricular portion. Parents may be required to provide transportation for the activity if the student is not at school for the entire school day.

Some co-curricular opportunities may only be offered virtually but others will require an In-Person component.
Last updated on July 21, 2020
Potential Changes to Activities/Athletics
Students who choose the Virtual Learning option will be eligible to participate in athletics and activities for the 2020-2021 school year as long as they are fully enrolled as an SPS student. The offering of and participation in co-curriculars will require flexibility by students, families and sponsors. This may include, but is not limited to:

Before- or after-school practice in larger spaces to account for social distancing.

Multiple practice times in order to promote smaller group sizes and social distancing.

Students and staff wearing masks due to inability to consistently maintain social distance.

Adjusting performances and competitions to adhere to gathering size and social distancing recommendations.



Local and state organizations may provide further guidance to schools on how to provide these opportunities while prioritizing student and staff safety. School officials will provide that information upon availability.