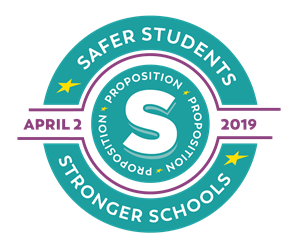 The projects will renovate or reconstruct 6 schools, create safer entrances at 31 schools, plus add classroom space to expand preschool.
If approved, our school will be renovated and the improvements will increase the security of our campus and address accessibility issues also ensuring that students do not have to transfer between buildings during the school day.
These school improvements would cost less than 10 cents a day in additional property taxes for a home with a market value of $100,000. This proposal requests an 18-cent increase to the debt-service levy, which would be phased in over two years: 9 cents in 2019 and an additional 9 cents in 2020.
Learn more by clicking on the image above.