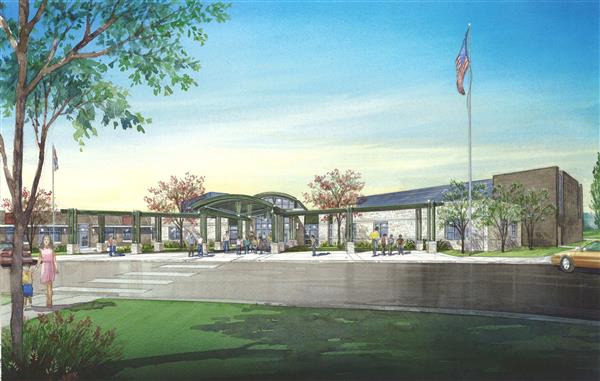 About Our School
Overview: The 58,980-square-foot building is constructed on 72 acres in southwest Springfield. It includes 20 classrooms, a spacious library, and media center, four conference rooms, and an activity room.

Grades served: K-4

Hours of Operation: Our day begins at 8:05 a.m. and ends at 3:05 p.m. Students can not be dropped off before 7:40 a.m.

School mascot: Harrison Huskies

Enrollment History: When DHE opened up in August, 2009, there were 280 students in grades k-4, plus a junior kindergarten classroom and two early childhood special education classes.

Namesake: David L. Harrison, author and former school board president, has written over 70 children's books and has been a strong advocate for Springfield Public Schools' libraries. He initiated "Reading Roundup," which resulted in many of school libraries receiving needed books.