Water Fountains at School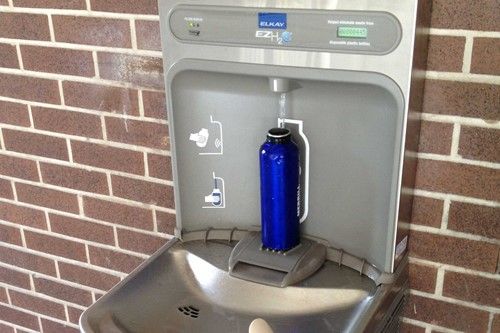 ATTENTION PARENTS!!!
Be sure your child comes to school with a water bottle DAILY. Hydration at school (even during the winter months) is VERY IMPORTANT! The water fountains can only be accessed with a water bottle as shown. Any questions, please contact the school nurse. THANK YOU!