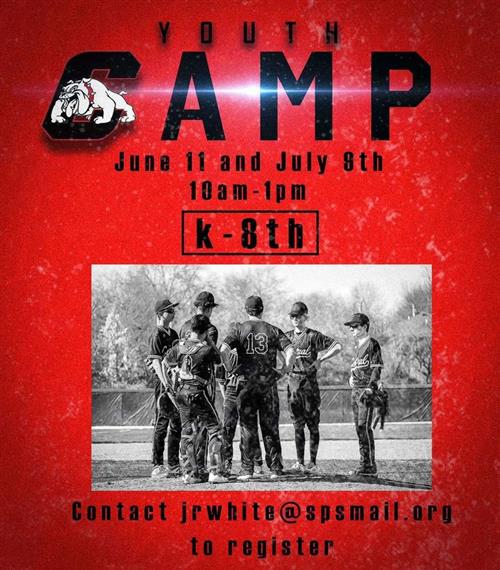 The Central High School baseball team is offering two FREE youth
baseball
camps this summer for K-8 students. The camps will be held June 11 and July 9 from 10am-1pm at the Central baseball field: 2841 E Pythian St, Springfield, MO 65802.
If you're interested in having your student attend, fill out this form:
https://docs.google.com/forms/d/e/1FAIpQLSdbhOULaFl10XNNHUuwaiP4gMkjI8MhpIIZSNrTW1nZDpYsrA/viewform
You can send an email to jrwhite@spsmail.org for more information.