How Our Community Developed These Plans To Re-open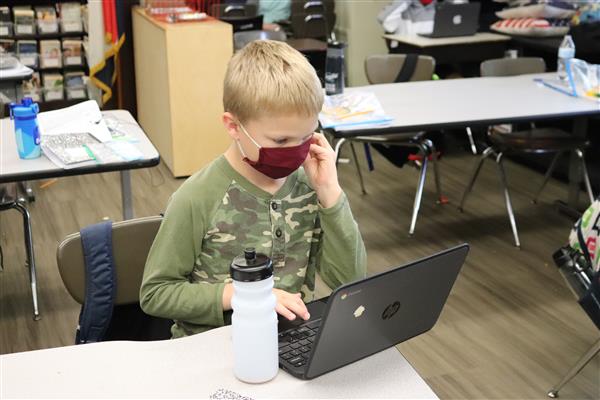 75 Representatives
The SPS re-entry plan was developed in collaboration with the Springfield-Greene County Health Department and more than 75 teachers, principals and other SPS representatives, with survey feedback from more that 8,200 parents and 1,200 staff.
Four Work Groups
During the summer, four work teams were created by SPS to guide strategic discussions for re-opening schools safely. Districtwide efforts were organized in four work groups: Health, Safety, Social Emotional Learning Supports and Operations, Learning Development and Support, Equity and Diversity, Communications and Partnerships. Team members collaborated virtually and in real-time to develop protocols and procedures for the 2020-2021 school year.
Four Goals
The SPS Re-Entry Work Groups developed four goals for re-entry:
Provide learning environments that are as safe as possible for students and staff

Provide families options regarding instructional delivery

Provide equitable learning opportunities for under-resourced and underrepresented students

Provide clear communication as the community navigates the challenges of the pandemic
9,830 Surveys
In the month of June, more than 8,000 SPS parents submitted a survey determining if they would like to return to school. Survey results indicated that more than 90% of SPS staff and parents wanted to return to school in the fall. More than 90 percent of the 1,206 teacher responses indicated an ability to provide virtual instruction, as needed. Comprehensive survey data, including parent comments, were reviewed by SPS leaders and determined work group meeting objectives.
View detailed survey results, workgroup focus areas, initial recommendations, proposed procedures and more at SPS.org