Return to Headlines
SPS At Home Hero: Tracy Greiner, school counselor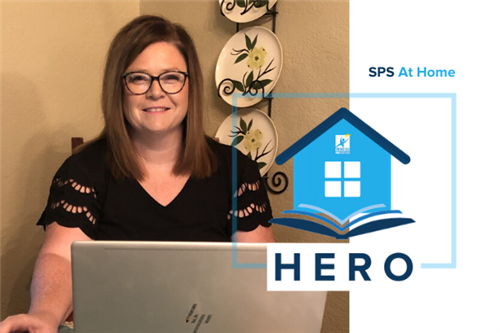 On a typical Monday, Gray Elementary School counselor Tracy Greiner would arrive at school and expect the unexpected. She may meet one-on-one with a student who needs some extra help processing a tough weekend, followed by lessons in one of the 21 classrooms or meet with students in small groups to work on social skills. She'll make phone calls to parents of students who are struggling emotionally, and she'll connect with families who need mental health resources in the community.
As a school counselor, Greiner helps meet the personal and physical needs of her students. She meets the needs of the whole child -- and that didn't stop when COVID-19 made students transition to SPS At Home.
Greiner just adapted and got to work for her 500 students, like she does on any school day.
"Google Voice has provided me with a wonderful way to keep in contact with my parents and support them with their children," said Greiner. "My parents are most comfortable on a phone call, but I'm also sending emails and messages on Canvas to connect with students. I'll do video conferences with kiddos if they need that support. Different students need different things."
Greiner is posting resources on Canvas with her Gray families, helping them support a child dealing with anxiety related to COVID-19.
As a counselor, Greiner is in contact with the parents of a number of Gray students who are struggling due to a lack of social interaction or increased impacts of a mental illness. While some students find safety in online spaces, some are struggling. She makes up to five phone calls a day, talking to parents about strategies and supports for how their child is reacting to their new world.
"The most important thing I'm doing right now is keeping those parents supported and aware of the resources to support their child," said Greiner. "If a parent has a child with a mental illness, they're needing some guidance and support. This is a whole new situation for everyone, but if you have a child with mental health issues, those needs can intensify."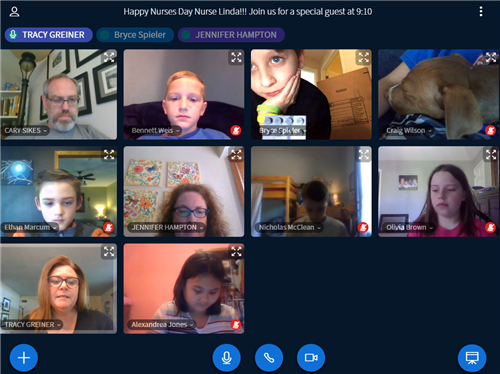 In addition to providing continuous support to some Gray families, Greiner is going above and beyond to support staff and students with their overall wellness. She checks in with Gray teachers constantly I'd leave this word out, seeking out if they feel a student might need a one-on-one conference or a wellness check.
Fourth-grade teacher Cary Sikes mentioned to Greiner that his students kept sharing in their morning virtual meetings that they were having trouble sleeping. Greiner knew she could help.
"She did a lesson on getting sleep with our students because so many students complained about having trouble sleeping," said Sikes. "It was obvious that she put a lot of work into this lesson, and she's been so helpful during the COVID-19 crisis, being there for students."
Greiner joined Sikes' virtual class meeting to share tips and strategies to get better quality sleep. They're tips she would share with anyone: focus on what you can control, settle your body and calm your mind. Then, you can start to be well.
"Mental health illnesses, needs and accommodations do not stop in a crisis," said Greiner. "They're not just needed in the school building; they're with them all day, every day. Our students still need the emotional and social support they did at school. Having a person a student can go to with their fears, who shares lessons about how they can navigate their world right now, that's my job. That's how we're able to provide what our kids need, when they need it."