Return to Headlines
SPS At Home Heroes: IT Support Technicians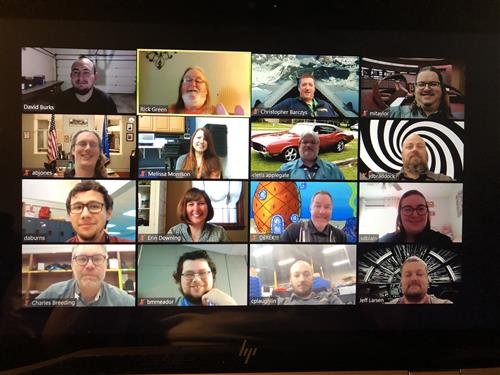 There is no real typical school day for Information Technology, but prior to COVID-19, devices and users were supported by IT technicians who visited SPS buildings each day.
Normally, 11 field technicians rotate between elementary and middle schools, and six technicians serve the high schools and administration buildings -- one for each high school, and one to serve the administrative offices of SPS.
But right now, just like with everything else, the work of IT technicians is anything but normal.
"I have 10 total techs in the field doing what we normally have 17 doing," said Cletis Applegate, user support supervisor who oversees the field technicians at K-8 schools. "The additional techs are supporting the Help Desk, but they're all working harder than ever."
Every day, the group of 10 field technicians are visiting 25 schools in total to support the technology needs of students and staff for SPS At Home. The next day, they visit the other 25 schools in Springfield. Wherever they are, they pick up defective Chromebooks and repair them onsite. They intake, process and then prepare to deploy Kajeet hot spots. They provide in-person support to team members working at sites, and they manage support tickets for everything in between.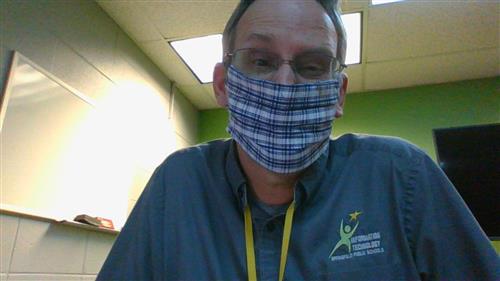 "We're doing about 250 repairs a week on just Chromebooks," said Applegate. "Our field techs are carrying around a full kit of parts with them. Parents will drop off a defective Chromebook at a site, our tech will go to that site, work on those devices, and then have them ready to be picked up, the next day mostly."
The techs are supported by Applegate and Francis Nguyen, another User Support Supervisor, in the field as necessary. The entire team is supported by a dynamic group of professionals at the SPS General Services Center, located on Chestnut Expressway.
IT administrative assistant Amanda George is helping to logistically support the techs in the field and on the Help Desk. A small group of IT professionals remain the boots on the ground, working at a safe distance to maintain nearly 40,000 devices for 30,000 users. Help desk technicians answer hundreds of phone calls each day and collaborate with service techs, as needed, to complete work orders.
And each afternoon, George sees the field IT technicians come into the IT office exhausted but ready to support students, she says.
"Our staff has been phenomenal," said George. "I've seen people in this department step up in ways that I didn't think were possible, so I'm really proud of all our IT team members here and who are out everywhere. It's not easy to be working out in the field, and they're still here, every day, doing what needs to be done for kids."