Return to Headlines
My SPS Story: Jared Brison, HR coordinator
March 22, 2023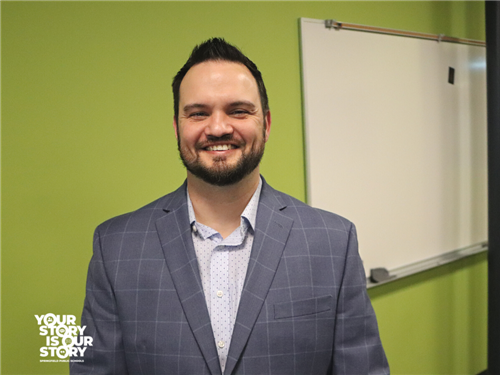 "For almost 20 years, I served in the Marine Corps as an Administrator in Human Resources. I was stationed on many bases across the United States and deployed to Afghanistan, Iraq and South Korea during my service. After retiring from the Marines in 2020, as a Staff Sergeant, I found my way back to Springfield, Missouri.
When I considered what I would pursue after the military, I knew I wanted to continue my career in the field of Human Resources. I specialized in HR work in the Corps and had a background in Benefits, Payroll, and other Administrative duties. Whether I was forward deployed or in the United States, my passion was to serve others. The SPS HR team had an opening for an HR Analyst and I applied. Considering my background in HR and my skills to serve and analyze, I felt this would be a good fit for me.
I am able to align the responsibilities of HR within SPS with the same perspective of how I saw HR in the military. While SPS team members are not going into combat, they are on the front lines assisting students, leading classrooms, or an entire school site and they help others to be successful in the classroom and workforce. My position in HR is to help non-certificated staff, custodians, secretaries, bus drivers, and others to have the necessary tools and information they need and to aide them in the processes around pay, benefits, and connecting with their supervisors.
Growing up, I attended Westport Elementary here in Springfield, and now I'm serving in the district I grew up in, which is rewarding. As a Veteran, I like to serve. Veterans like to feel that we're making an impact and fulfilling a purpose. That our days have meaning. Whether it's molding students in the classroom or working in departments that support their learning, it's all an act of service. That's what Veterans are drawn to: something bigger than themselves. I know that I can make a difference for the difference makers, and I am honored to be a part of such an amazing team."