Return to Headlines
PHS sophomore Juliette White named Missouri Youth of the Year
Parkview High School sophomore Juliette White is Missouri's Youth of the Year for Boys & Girls Club. The Parkview student was at her home Club during the virtual announcement April 15, shocked and blown away.
"To be honest, it feels unreal," said Juliette. "I was and still am very shocked that as a sophomore, I received this amazing award. Youth of the Year is a big deal."
That was her reaction when on Feb. 4, White was named the Youth of the Year by Boys & Girls Clubs of Springfield. The signature annual student recognition effort fosters a new generation of leaders, fully prepared to live and lead in a diverse, global and integrated world economy, says Brandy Harris, CEO of Boys & Girls Clubs of Springfield.
"Each year, we honor and recognize 12 outstanding youth during our Youth of the Year celebration," said Harris. "In January, Club members participate in the Youth of the Year competition, where they are interviewed by a panel of judges, share their experience as Club and community members, and articulate their hope and message for America's youth. Then, they decide a winner … a nearly impossible task."
Youth of the Year winners are selected for their resilience, grit and determination, skills instilled in students in the Parkview Leadership School in Springfield. This is the second year Missouri's Youth of the Year has been a Parkview Viking.
As a student in Parkview High School's Leadership School, Juliette demonstrates the best of a student leader, says counselor Jeremy Wilson.
"Juliette is a natural leader," said Keri Nichols, Leadership 201 teacher at Parkview. "Others want to follow her because of her work ethic and personality. However, even though she is a natural leader, she has taken the opportunities that the Leadership School provides to grow as a leader. She has done true self-reflection and knows what areas she wants to strengthen. She has a real growth mindset in all aspects of her life."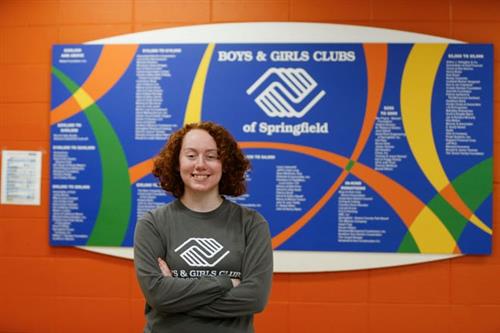 photo courtesy of Nathan Papes/Springfield News-Leader
As Springfield's Youth of the Year, Juliette will receive a $16,000 college scholarship with the potential of various college matches. As Missouri Youth of the Year, she received an additional $4,000 in scholarships and a chance to compete to become America's Youth of the Year.
But for Juliette, a bright future awaits.
"Winning this award means so much to me because it gives me the opportunity to go to college and get my degree, so I can help others get to the best possible point they can be," she says. "My goal for my life has always been to help others, no matter what I do. With this award, I can show other kids and teens like me that you aren't your parents. You aren't anyone but yourself. You can do whatever it is your dreams are, you just have to believe in yourself and your abilities."