Return to Headlines
Fifty-four seniors recognized for academic excellence
Fifty-four top academic seniors from Springfield Public Schools' five high schools are being recognized as the district's 35th annual Recognition of Scholastic Excellence honorees.
The top 10 graduating students from each high school with the highest grade point average are recognized each year. This year, due to ties in GPA, Central and Kickapoo high schools will each be honoring 12 students.
CENTRAL HIGH SCHOOL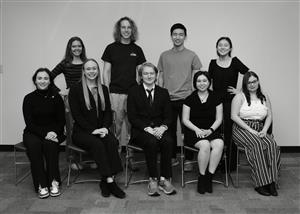 Front row: Zoey Raye Mueller, Margaret Alyse Courtney, Madeleine Lona Fulk, Lauren Rebecca Raatz, Zealon MacKenzie Gentry-Lear, and Kaitlyn Elaine Saiko
Back row:
Addison Faith Pearman, Lara Brennan Swords, Jacob Howard Sharp, John Daniel Georgiades, Bethany Ann Moore and Evelyn Rose VanDenBerg
View CHS student profiles here.
---
GLENDALE HIGH SCHOOL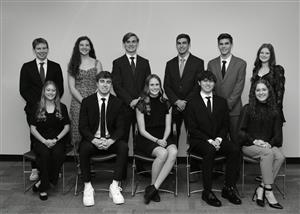 Front row: Ethan Andrew Farrar, Halle Raye Jungmann, David Jackson Wells, Katherine Grace Ruby Sherard, and Lucas Ryan Copeland
Back row: Meghan Elizabeth Roseman, Tiffany Kristine Pierce, Michelle Elizabeth Lewis, Rachel XiaMei Benson and Ashley Gail Jones
View GHS student profiles here.
---
HILLCREST HIGH SCHOOL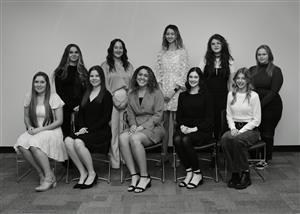 Front row: Madison Grace Letterman, Garrett Noble Cates, Grace Madison Percival, Gibson Walker Bell, and Jacob Anthony Sausen
Back row: Emily Kay Craven, Troy Edward Lindsey, Leanna Megan Teudan, Sophia Marie Vaughn, and Mackenzie Madison Dalton
View HHS student profiles here.
---
KICKAPOO HIGH SCHOOL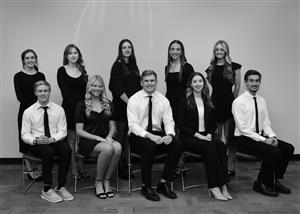 Front row: Lindsey Maeve Losey, Delaney Rachel Hutchins, Tayte Alexandra Kozlowski, Kim Le Tieu and Emily Ngoc Le
Back row: Madison Grace Barron, Caitlyn Mae Bernhard, and Andrew Riley Penka
Not Pictured: Benjamin David Blaine, Garrett Marc Frey, Jason Michael Frost, and Christopher Darrell Rinehart
View KHS student profiles here.
---
PARKVIEW HIGH SCHOOL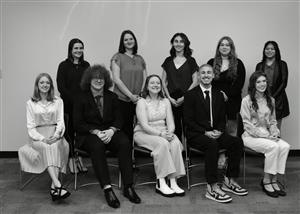 Front row: Annie Simphaly, Thao Hoagn Thach, Rebekah Yao Yao Platz, Bryce Carl Mueller, and Georgia Marie Phillips
Back row: Emily Irene Brosnahan, Audrey Nicole Duchscherer, Kaylee Jade Lawrence, and Ashlee Taylor Burns
Not Pictured:
Sierra Nicole Chilson
View PHS student profiles here.
---
Please note: The invitation only banquet has been canceled due to COVID-19.