Health Sciences Academy @Mercy
Health Sciences Academy is a unique learning opportunity housed within Mercy Hospital for 50 Springfield Public Schools eighth-grade students. Students spend their year at Mercy learning through the lens of health sciences in specially designed state of the art classroom facilities. Students attending the Health Sciences Academy will learn through a health lens utilizing partnerships and problem based learning. Students explore different careers, learn from professionals in the medical field as well as connect with, and impact their community. Their school day starts at 8 a.m. and ends at 2:45 p.m.
Who is Eligible?
Any Springfield Public Schools (SPS) seventh-grade student, or any non-SPS seventh-grade student who lives within the SPS attendance area
Eligible students must have satisfactory attendance and behavior.
Selected students will be identified through a lottery system.
Families of selected students are responsible for transporting their child to and from school each day.
Applications are accepted November-December each year.
Staff

Matt Bills
Teacher
Health Sciences Academy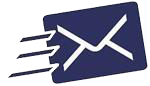 Email Matt Bills
Matt teaches ELA & Social Studies. He is entering his 8th year of teaching, and 3rd with HSA. A Hillcrest alumnus and graduate of the Missouri School of Journalism, he also holds a M.Ed. in English Education from MU. He loves spending time with his wife and 3 children in the Ozark foothills-camping, fishing, hiking, canoeing."It's such a privilege to be a part of HSA. So much of what we do goes beyond the classroom and into the community to create a to create a culture of service and leadership.

Contact Us
Christine Jones Coordinator of Summer Learning and Student Experiences

523-0037

Kelsey Brabo Coordinator of Choice Programs and Student Experiences

kebrabo@spsmail.org

(417) 631-9926
Health Sciences Academy @ Mercy