Health Sciences Academy
The Health Sciences Academy is a unique learning opportunity housed within Mercy Hospital Springfield for 50 of Springfield Public Schools' eighth-grade students. Students spend their year at Mercy in specially-designed, state-of-the-art-classroom facilities, using health care as the lens for problem-based learning. Students explore different careers, learn from professionals in the medical field, and implement projects to impact the health of our community. Their school day starts at 8 a.m. and ends at 2:45 p.m.

In partnership with
Who is Eligible?
Any Springfield Public Schools (SPS) seventh-grade student, or any non-SPS seventh-grade student who lives within the SPS attendance area
Eligible students must have satisfactory attendance and behavior.
Selected students will be identified through a lottery system.
Families of selected students are responsible for transporting their child to and from school each day.
Applications are accepted November-December each year.
Staff

Amanda Adams
Teacher
Health Sciences Academy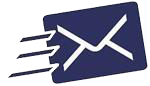 Email Amanda Adams
Amanda leads students through Math/Algebra, Science & Health. She has taught for 4 years. She graduated from Seymour where she continued her education at Missouri Southern. She holds a masters from Evangel where she is also a doctoral student. She is married with 4 children. She enjoys swimming, biking, running, and spending time with family. "Our program is unique and inspiring, helping students find a passion in medicine. Pushing them to not only become a better student but community member."


Matt Bills
Teacher
Health Sciences Academy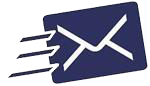 Email Matt Bills
Matt teaches ELA & Social Studies. He is entering his 8th year of teaching, and 3rd with HSA. A Hillcrest alumnus and graduate of the Missouri School of Journalism, he also holds a M.Ed. in English Education from MU. He loves spending time with his wife and 3 children in the Ozark foothills-camping, fishing, hiking, canoeing."It's such a privilege to be a part of HSA. So much of what we do goes beyond the classroom and into the community to create a to create a culture of service and leadership.

Contact Us
Christine Jones Coordinator of Summer Learning and Student Experiences

523-0037

Kelsey Brabo Coordinator of Choice Programs and Student Experiences

kebrabo@spsmail.org

(417) 631-9926
Health Sciences Academy @ Mercy