Academy of Exploration
Academy of Exploration offers a unique learning environment for fifth grade students to explore the world around them through multiple lenses of science and exploration. In partnership with the Discovery Center, the Academy of Exploration is housed at the Discovery Center in two specialized classrooms with opportunities to use the many learning tools and exhibits within the center. Two teachers facilitate learning for a total of 40 students through curriculum with a focus on science, technology, engineering and math (STEM). Their school day begins at 8:45 a.m. and ends at 3:30 p.m.

In partnership with
Who is eligible?
Any Springfield Public Schools (SPS) fourth-grade student, or any non-SPS fourth-grade student who lives within the SPS attendance area, is eligible to apply.
Eligible students must have satisfactory attendance and behavior.
Selected students will be identified through a lottery system.
Families of selected students are responsible for transporting their child to and from school each day.
Applications are accepted November-December each year.
Staff

Natalie Schifsky
Teacher
Academy of Exploration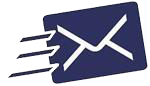 Email Natalie Schifsky
Natalie teaches math and Inquiry at AOE. She has 12 years of teaching experience, four of which have been spent at the Discovery Center. Natalie is a Springfield native where she earned her bachelors and masters from Missouri State. She is married with two girls, Lily (4) and Harper (1). Natalie enjoys reading, going to the lake, cooking, and playing board games. Natalie sums up the operations of AOE in one statement, "AOE doesn't just make you think outside the box, we eliminate the box!"


Kim Taylor
Teacher
Academy of Exploration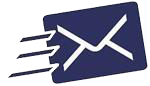 Email Kim Taylor
Kim is entering her 24th year teaching. This will be her 4th year at AOE. She is a product of SPS and attended MSU. Her husband, Chris, is known as Springfield's Thor! She loves water sports, vacationing, garage sales and thrift stores, playing games, and scary movies. She is a "lifeguard" for the senior class at her church. "At AOE, we promote a new way of thinking and learning. We take risks and accept challenges. WE, not only step outside the box, we throw the box away."

Contact Us
Christine Jones

Coordinator of Summer Learning and Student Experiences

523-0037

Kelsey Brabo

Coordinator of Choice Programs and Student Experiences

kebrabo@spsmail.org

(417) 631-9926